We're excited to announce that Dr. Zachary Bergman has matched with the Vanderbilt glaucoma fellowship for the 2022-2023 year!
Message from the Fellowship Program Director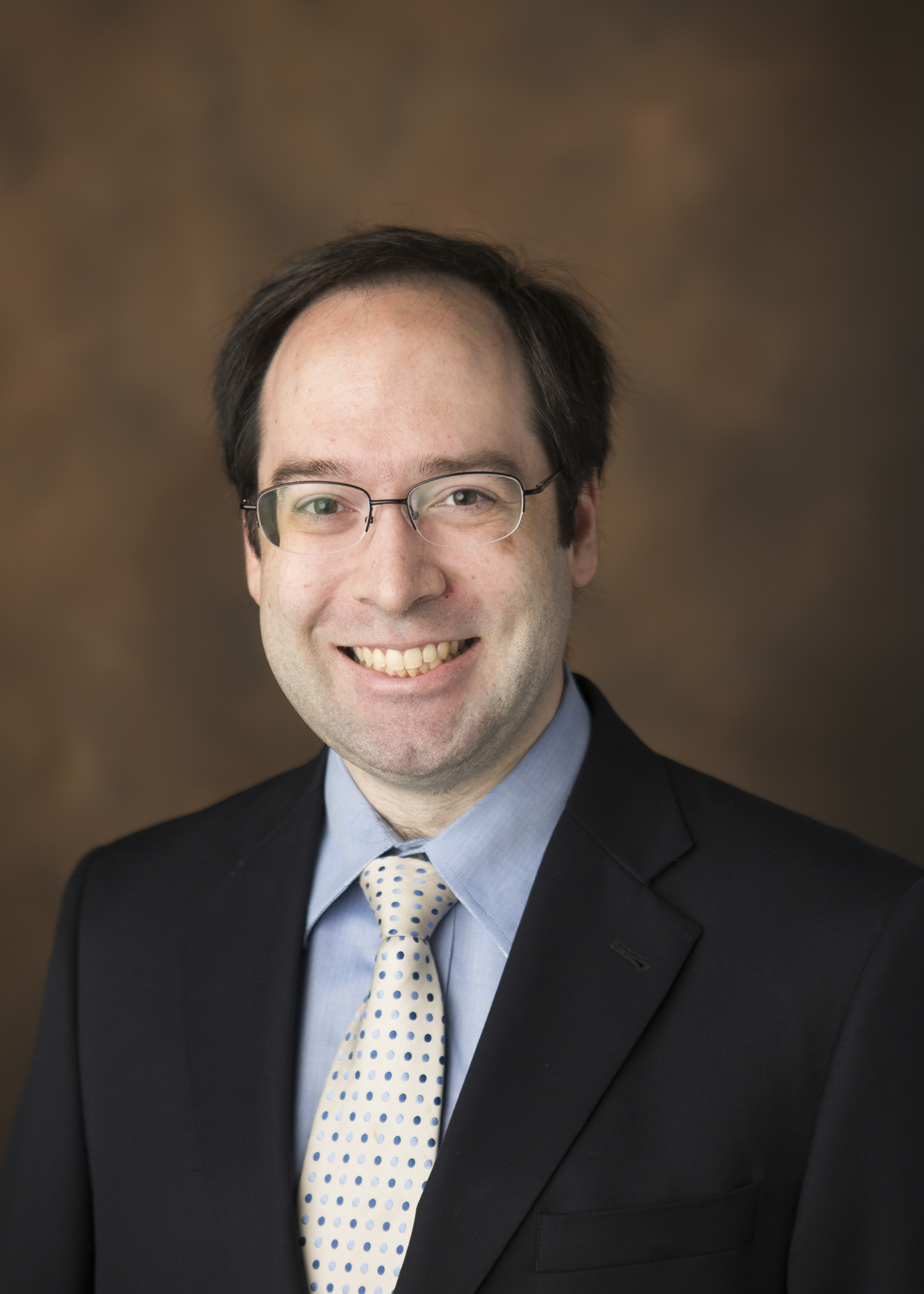 The fellowship in Ophthalmic Glaucoma Surgery is to provide the ophthalmologist with extended knowledge in the field of medical and surgical treatment of patients with glaucoma. The goal of the Vanderbilt Eye Institute fellowship program is to train competent, compassionate, clinicians proficient in advanced anterior segment examination techniques, diagnosis and treatment of glaucoma and related diseases, proper pre-operative and post-operative evaluation and management of surgical patients, and excellence in surgical management of glaucoma and related anterior segment conditions.
The fellowship offers comprehensive training in the medical and surgical management of the full spectrum of ophthalmic glaucoma surgery. The fellow will additionally gain experience in diagnosis and treatment of complex glaucoma, anterior segment, and intraocular pressure related diseases. Through progressively increasing participation, the fellow will gain autonomy in clinical decision-making and treatment. The fellow can expect to perform approximately 100–200 cases per year as primary surgeon.
Eric N. Brown, M.D., Ph.D., Assistant Professor
Fellowship Director
Glaucoma Faculty
Clinical Experience
Hosting middle Tennessee's largest glaucoma specialty service, Vanderbilt Eye Institute offers the most advanced and effective treatment for all types of glaucoma. Fellows will diagnose and treat all forms of glaucoma including open & closed angle glaucomas, complex secondary glaucomas due to prior trauma, uveitis, and retinal diseases. Fellows will learn to manage glaucoma management in the presence of corneal pathology including prior KPro and corneal transplants. Coordination with retina and uveitis specialists will also be common. Finally, VEI has a thriving pediatric glaucoma patient population. Diagnostic imaging including static and kinetic visual fields, UBM, OCT (including OCT angiography), and traditional fundus photography will be learned.
Surgical Training
The fellow can expect to perform approximately 100–200 cases per year as primary surgeon. Fellows will operate at 4 surgical sites including a community ambulatory surgery center, two hospital ambulatory centers, and children's hospital. For adult patients, classical trabeculectomies, tube shunts, bleb revisions, and cyclodestructive procedures will be commonplace as are minimally invasive procedures (MIGS). Cataract and anterior segment surgery will also be stressed. Pediatric surgery will be regularly performed. Finally, fellows will have opportunities to expand their ability to train residents in comprehensive ophthalmology surgery.
In the first 10 months of training, our first fellow had been the primary surgeon for 25+ trabeculectomies, 75+ glaucoma tube shunts, 8 tube/trab revisions, 20 minimally invasive glaucoma surgeries, 12+ pediatric exams under anesthesia, 75+ glaucoma lasers (including cyclophotocoagulations), and 130+ cataract surgeries. The fellow assisted in many more surgeries and clinic procedures.
Lectures and Conferences
The fellow conducts weekly conferences every Tuesday at 7am. The themes of these conferences alternate between cases, journal club, and research topics. Conferences are attended by all glaucoma faculty members. The fellow will also participate in the resident glaucoma lecture curriculum and the annual gonioscopy education course.
Glaucoma Research
Many of the department faculty are involved with glaucoma research – both clinical and basic science. The fellow is expected to participate in ongoing clinical research of the service as well as embark on his/her own projects with regular research time. The fellow will participate in a clinical or laboratory research project of his/her interest, to be outlined early in the year. Ongoing departmental activities include studies of intraocular diagnostics, glaucoma genetics, and clinical measurements of ocular biometry and pathology. Presentation of original research at national conferences will be encouraged and supported. The fellow will be specifically mentored to presented a paper and/or poster at one or more of the following meetings: AAO, ARVO, and AGS.
Appointment
The fellow has an appointment as a Clinical Fellow / Instructor in the Department of Ophthalmology and Visual Sciences. The fellowship lasts for one year starting in July.
Affiliated Hospitals
The majority of the fellowship experience is provided at the Vanderbilt Eye Institute in Nashville, TN. Surgery is performed at the Vanderbilt University Medical Center in Nashville, Cool Springs Surgery Center in Franklin, the Monroe Carell Jr. Children's Hospital at Vanderbilt, and the Vanderbilt Wilson County Hospital in Lebanon.
Compensation
The salary is commensurate with PGY status. A stipend is available for educational development and travel to national meetings for presentations. Malpractice and health insurance premiums are covered.
Vacation
Fellows are allowed two weeks of vacation. This does not include days spent presenting at national meetings.
Call Schedule
The fellows will share subspecialty call for the glaucoma ophthalmology division, one week at a time. Surgical cases on call will be supervised by one of the glaucoma faculty. The fellow will also participate in the Ophthalmology department general call schedule, serving about 2 weeks during the course of the year (additional call is available for additional compensation.)
SF Match Participation
Please refer to the SFMatch website to register for the match. After registering you can view our program listing on the SFMatch directory website for all required documents (program #5589).
Interviews for the 2021-2022 and 2022-2023 academic years were held virtually using the Zoom conferencing platform due to the COVID-19 pandemic. No decision has yet been made for interviews for the 2023-2024 academic year.
Previous Fellows
Arash Davanian, M.D.
Dallas, TX