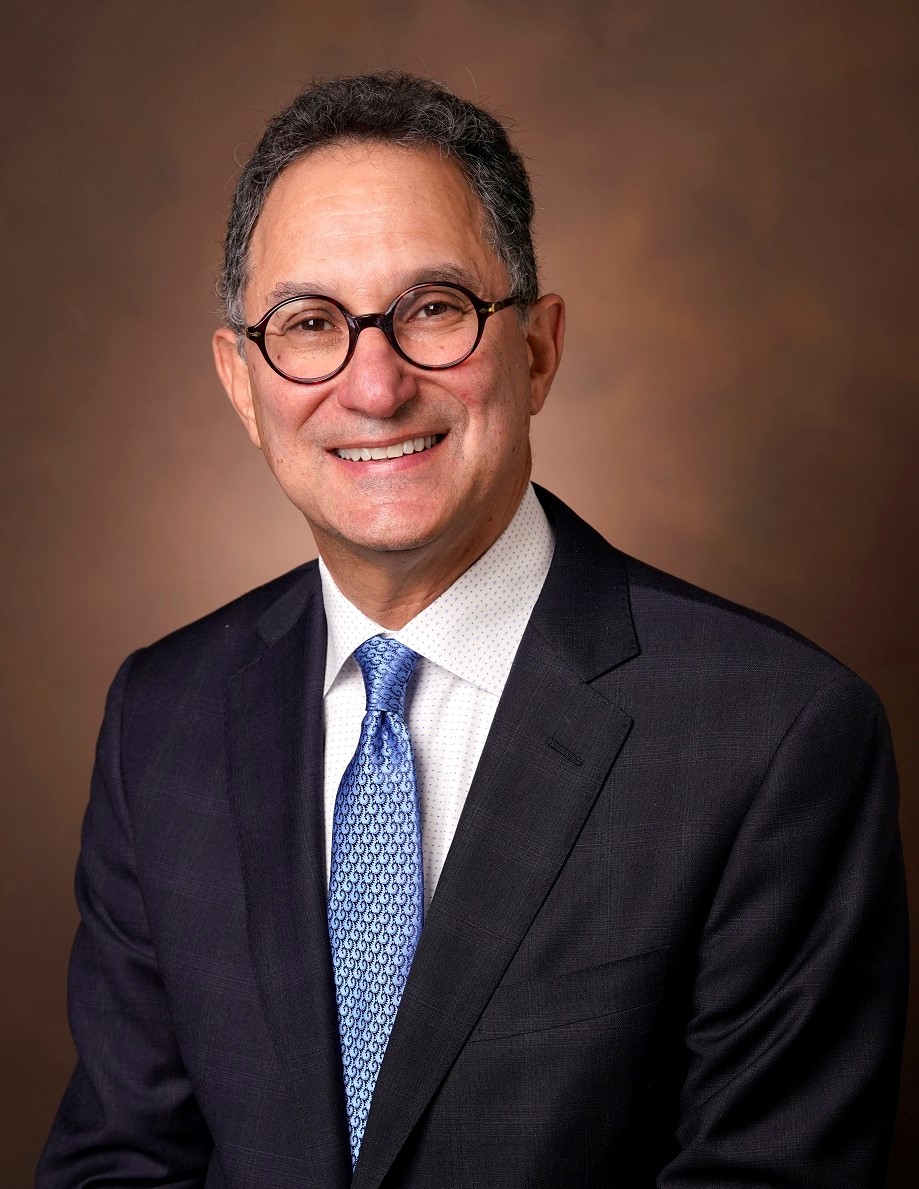 Dear Friends:
As we head into our 2019-2020 academic year, it is hard to believe that I have served as Vanderbilt's chair for over 16 years. Our growth during that time period has been exponential by any metric, including our faculty size increasing from 14 to over 60! At the same time, our clinical activity has increased from 35,000 visits annually to over 160,000 last tyear. We now see patients at 14 locations and have considerable depth in every subspecialty.
Our educational programs are thriving. Our residency program is more popular than ever. This past year, we initiated a combined internship program, where all five of our new residents completed a year as a surgery intern at Vanderbilt during which they spent 3 months in ophthalmology at the Vanderbilt Eye Institute.   Now, when they start their formal residency in July, they will have considerable experience and skills in our field. We inaugurated our third fellowship program this past summer, adding oculoplastics to our superb training in pediatric ophthalmology and retina; and this year we are adding a second fellow in pediatric ophthalmology.  Looking forward, we will be initiating a fourth fellowship program in glaucoma next summer, as well as inaugurating our first optometry training program where we will be training pediatric optometrists. In addition, we provide superb continuing educational programs, ranging from our annual Pearls comprehensive ophthalmology program to Morbidity Mortality and Improvement conferences to specialty programs in Advocacy and in Ethics. Finally, we have a marvelous orthoptics training program. 
However, it is even more striking that our research program has exploded. In 2003, we had two grants from the National Eye Institute and ranked below #50 in ophthalmology department NIH funding; in 2017, the Vanderbilt Eye Institute ascended to the top ten, ranking eighth, and in 2018, we rose to 4th in the Blue Ridge Rankings for NIH funding in ophthalmology.
As at every institution with a robust research enterprise, success in grant funding is the result of outstanding efforts by superb scientists: and we are privileged to have an extraordinary team of vision researchers. However, there are superb investigators across the country. At the Vanderbilt Eye Institute, our vision research initiative has been driven by three additional critical ingredients: a well -defined strategic plan, outstanding mentorship, and remarkable collaboration.  As well, we have been privileged to receive extraordinary philanthropic support, highlight by our recent $10 million gift from an anonymous donor to support regenerative visual neuroscience.
VEI has a clear vision of our research priorities. From the outset, we determined that we could not study all parts of the eye and all diseases. Rather, we felt that our ability to maximize impact would result from narrowing our focus to the key blinding diseases: age-related macular degeneration, retinal vascular diseases (diabetic retinopathy and ROP), and glaucoma. We selected 4 research initiatives defined by approach and discipline: interventional medicine, vascular biology and nanotechnology, pharmacogenomics and human genetics, and aging and regenerative medicine. We promoted cross-fertilization and linked these initiatives to the blinding diseases: Preserving Vision Through Discovery.
Mentorship is another key ingredient to out "secret sauce". Our research enterprise consists of a senior scientist directing an initiative with a team of more junior investigators. Each faculty member has a mentor or a committee or mentors to oversee their career development. Scientists are encouraged to take care of Vanderbilt University Medical Center's robust trove of resources to assist in idea development, grant writing, and access to core resources.
Finally, Vanderbilt boast a unique culture of collegiality and collaboration that enhances every discovery program. At VEI, we are home to the Vanderbilt Vision Research Center, a collaboration of over 50 vision scientists across campus, from bioengineering to psychology. We have developed impressive core resources, co-host research seminars, and share talented trainees and technical support. In addition, our investigators have as many as 150 collaborations within and outside Vanderbilt, strengthening our efforts to fuel discovery, share ideas, and bring others into our exciting.
As inspired as I am by the impact we are having on patient care, training, and discovery, the future is even brighter. I invite you to explore our website to learn more about VEI and our quest to transform vision care in the 21st century.