Donate to Project V-PAVE

V-PAVE is solely supported by the Vanderbilt Eye Institute. Any monetary gifts to the program help to ensure that Middle Tennessee students with low vision get the help they need to succeed in the classroom. Low vision devices are not covered by medical insurance, and many students in the V-PAVE program have no other way to obtain this crucial equipment and services. 
To donate CLICK HERE
---
Celebrating the 50th Anniversary of the Department of Ophthalmology and Visual Sciences.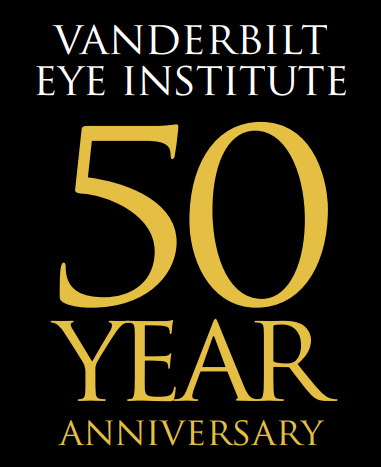 ​
VEI Innovation Fund
CLICK HERE to donate and tell us why you're proud to be a part of the VEI family!
ABOUT THE INNOVATION FUND
To celebrate our golden anniversary, we are establishing a VEI Innovation Fund. The Fund proceeds will be available to any member of the Vanderbilt Eye Institute family through a grant-making process to support novel projects in the coming year(s). The projects may span VEI's mission, including educational initiatives, investigator-initiated clinical research, quality improvement, or more basic laboratory work.