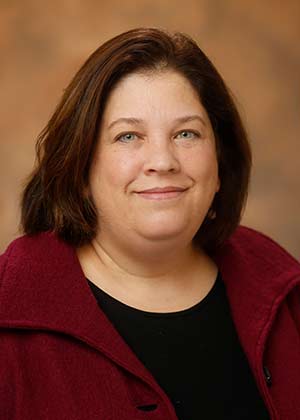 Patricia A. Commiskey, DrPH
Research Associate Professor
Dr. Patricia Commiskey is a faculty member in the Department of Neurology at Vanderbilt University. Prior to coming to Vanderbilt in 2016, she served as adjunct faculty at Tulane University School of Public Health and Tropical Medicine. She attended Tulane University School of Public Health and Tropical Medicine in New Orleans, Louisiana and earned a DrPH in Community Health Sciences in 2011. She earned a MA in Legal and Ethical Studies from the University of Baltimore in Baltimore, Maryland in 1996, and a BA in Communications from the University of South Alabama in Mobile, Alabama in 1991.
Research Information
With a background in public health, Dr. Commiskey has focused her research on improving stroke care across the continuum through innovative, technology-based, integrated systems of care, particularly during post-discharge recovery for patients, caregivers, and their families. She also focuses on identifying and reducing social determinants of health for stroke and neurological care, as well as patient, caregiver and family engagement. She served as Program Manager and Research Scientist for a CMS Health Care Innovation Award (HCIA #1C1CMS330143; PI: KGaines; 2012-2015). Dr. Commiskey is currently Co-Investigator and Chief Research Scientist for C3FIT (Coordinated, Collaborative, Comprehensive, Family-based, Integrated, and Technology-enabled Care; #PCS-2017C3-9081; PI: KGaines; 2019-2024), a $16.2 million, PCORI-funded, pragmatic randomized stroke trial comparing two models of stroke care at 18 national sites. She is also Principal Investigator (PI) for a USDA Distance Learning and Telemedicine Grant to explore the feasibility of implementing an ambulance-based telemedicine network between EMS and advanced stroke-trained personnel in the field, as well as an internally funded health communication grant to explore attitudes and perceived impact of telemedicine.