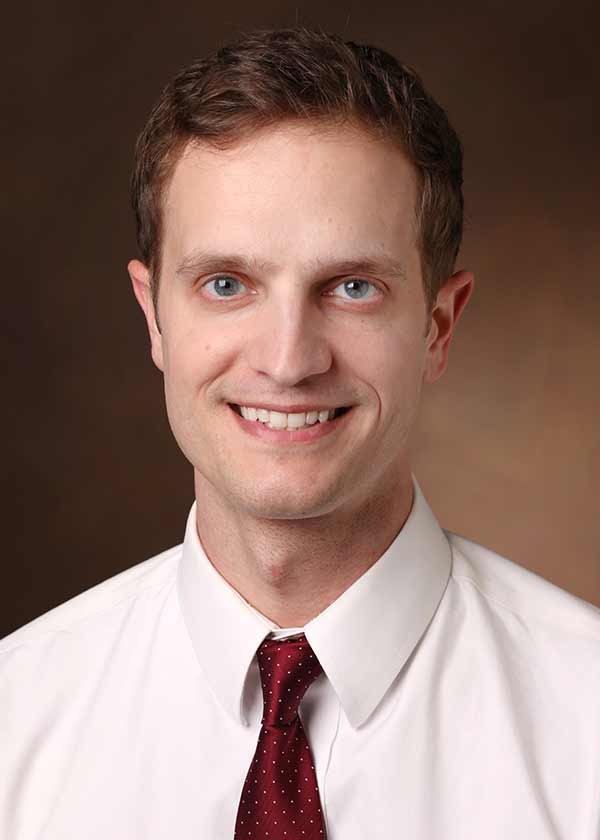 Dr. Nagy is Assistant Professor of Neurology at Vanderbilt University Medical Center. In addition to his outpatient practice in the division of movement disorders, Dr. Nagy is active in the areas of telemedicine, health IT, and medical student education. He serves as the assistant director for the Neurology clerkship in the Vanderbilt University School of Medicine.
Dr. Nagy earned a B.S. in Biology and a B.A. in Political Science from Purdue University in 2009. He remained in Indiana for medical school, earning his M.D. from Indiana University in 2013. He then moved to Tennessee where he completed his internship and residency in Neurology at Vanderbilt from 2013-17, serving as the Chief Resident during his final year in training. He next completed a movement disorders fellowship, also at Vanderbilt, and joined the faculty in 2019. 
Research Information
Selected Publications and Abstracts
A. Nagy, T. Davis, S. Afrow, T. Hassell, P. Hedera, D. Isaacs, H. Koons, F. Phibbs, J. Fang. Predictors of Retention for Levodopa/Carbidopa Intestinal Gel in Parkinson Disease [abstract]. In: Abstracts of the 2019 International Congress of the Parkinson's Disease and Movement Disorders Society. 2019 Sep 22-26; Nice, France. Abstract nr 992.
Nagy AM, Tolleson CM. Rescue Procedures after Suboptimal Deep Brain Stimulation Outcomes in Common Movement Disorders. Brain Sciences. 2016; 6(4):46.
Bradshaw MJ, Oakley FD, Nagy A, Tedford M, Brown KM, Pawate S. Multimodal imaging for characterizing neoplasia in anti-NMDA receptor encephalitis. Open J Clin Med Case Rep. 2016; 1087.