Overview
The upgrade experience for administrative workstations will be different from that of clinical workstations. Administrative workstations will receive the upgrade as computers are life-cycled. The formal roll-out of Windows 10 is scheduled to begin next summer.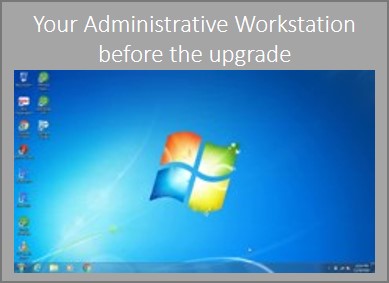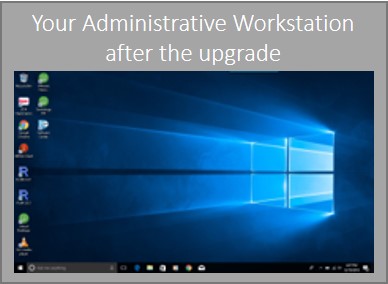 What will my Windows 10 experience be?
An icon called "Software Center" will appear on your computer's desktop 
Allow up to four hours for your upgrade
Your workstation will not be available during your upgrade
Make sure you are connected to a wired network or a stable WiFi connection
Make sure your workstation is plugged into a power outlet
If your upgrade is not successful for any reason, your computer will revert back to your original operating system automatically
Is there anything I could do to prepare?
Begin your upgrade as you leave for the day
Backup your important files to a network folder or to Box storage before you begin your upgrade
Where can I get support and assistance?
This information applies to VUMC-managed workstations only. For all other workstations, contact your independent service provider.