Information Technology at Vanderbilt University Medical Center has many big projects on its map both in the coming months and over the next few years. The following are some of those projects coming your way:
In January of 2020, VUMC's identity platform, AccessVU, became AccessVUMC. This first phase of the Identity Management Project placed all employee VUMC ID and password creation and management aboard AccessVUMC. It is also the central platform for managing resource accounts. The second phase will come in FY21.

​

​
Available now: Microsoft Planner, Forms, and Bookings are ready for enterprise use.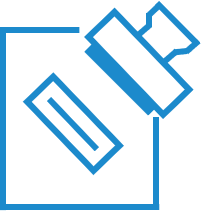 ​
Coming in July - Sensitivity Labels are a feature of VUMC's Microsoft 365 subscription. They allow you to classify and protect your email and other content based on the types of information they contain. Choose from three labels in your Outlook email menu including: General, Private, or Restricted. The General Label is your default label. Choosing either the Private or Restricted label gives you more control over the information you share.