The Department of Radiology this week announced third-year diagnostic radiology (DR) residents Ryan Adams, MD, and Fadi Azer, MD, as chief residents for the DR class of 2021. 
Elected to the role by their fellow residents, Drs. Adams and Azer will assume their duties as chief residents in June following the completion of their American Board of Radiology Core Exam.  
"Ryan and Fadi are outstanding residents who have served as role models for junior residents," said Cari Motuzas, MD, Associate Professor of Clinical Radiology and DR Residency Program Director. "Ryan and Fadi were medical school classmates, and I look forward to working with them in their new leadership role."
As chief residents, their main responsibilities include serving as liaisons between department leadership and residents; managing resident call and leave schedules; and providing mentorship to the residents. 
"I look forward to working with Dr. Motuzas and the faculty on continuing the reputation our program has for excellent education and resident-centered training," said Dr. Azer. "I am also looking forward to working with my good friend Ryan who I have known for the better part of a decade!"
Dr. Adams says he and Dr. Azer would also like to increase the quality of educational experiences for the residents, as well as promote camaraderie through on- and off-campus social events. 
"I'm most looking forward to representing the needs and desires of our residents throughout the coming year," added Dr. Adams. "I plan on working to make our residency as educational and efficient as possible, all with a strong focus on resident wellness." 
Since joining the Vanderbilt Radiology residency program in 2017, Drs. Adams and Azer have been actively involved in department initiatives, as well as those of professional organizations,  including the Tennessee Radiological Society and Radiological Society of North America. Dr. Adams was nominated and selected to participate in the 2018 RSNA Introduction to Academic Radiology Program, and has performed research with faculty exploring novel trans-arterial chemoembolization beads and aneurysmal bone cysts. Dr. Azer has been involved in the Imaging and Anatomy medical student education course, and has assisted faculty in exploring the utility of 3D printing in medicine and medical education.      
Both Dr. Adams and Dr. Azer earned their medical degrees from Vanderbilt University Medical Center. Following the completion of their residency in 2021, Dr. Adams will complete a one-year independent residency in IR. Dr. Azer is expected to remain at Vanderbilt to complete a fellowship in neuroradiology.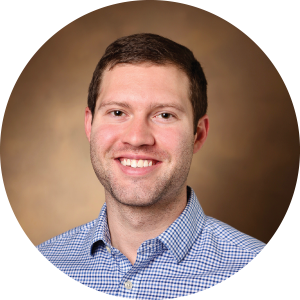 Ryan Adams, MD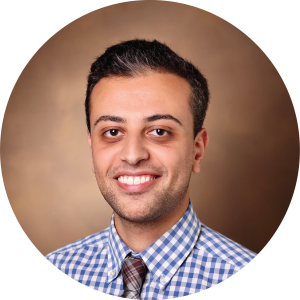 Fadi Azer, MD