Check the Fellowship search page for open opportunities:  
---
See the section for "Mentored Research Grants" and "International Fellowships" for information on fellowships and research funding opportunities for beginning researchers.  Click here for the ASC Grant Types link for more information.
Link to proposalCENTRAL log-in: proposalCENTRAL
---
Link to the Early Career website, click here: Early Career
Link to predoc and postdoc fellowships and student funding opportunities are available here.
For application instructions for fellowships:  Supporting Information
Page includes information on AHA Scholarships, AHA Mentoring Programs and Early Career Development Opportunities.
Link to Grant@Heart log-in: AHA Grant@Heart
---

For information on the current cycle of the ASH Research Training Award for Fellows, go to Research Training Award for Fellows.  Next deadline January 15, 2019
---
Immunology fellowships for graduate students and postdocs are available through the Cancer Research Institute. 
Deadline April 1, 2019
For more information, visit the CRI website:  Grants & Fellowships
---
Current announcement for Postdoctoral Training award for Prostate Cancer, click here for current cycle program announcement links.  
Horizon Award for Predoctoral or Postdoctoral Training in Cancer Research, click here for program announcement links. 
---
The Helen Hay Whitney Foundation supports early postdoctoral research training in all basic biomedical sciences. 
Check here for more information:  HHWFoundation Postdoctoral Funding
Deadline: July 2, 2018
---

Hope Funds for Cancer Research

Link to Fellowship application guidelines and eligibility:  Hope Funds Fellowship
---
For education and research training programs for undergraduates, graduate students and postdocs, visit the HHMI programs page.
---
See the Lung Cancer Center for more information
---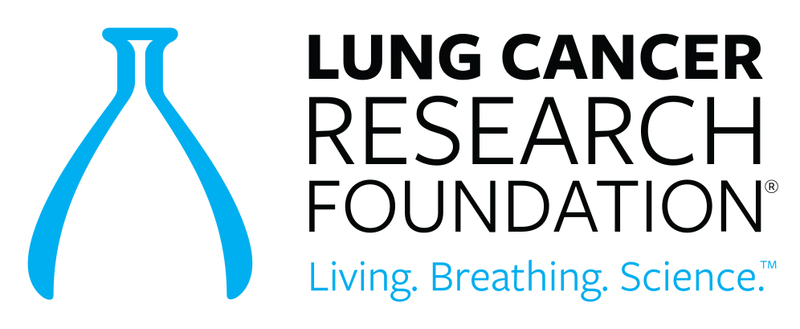 Funding opportunities are available for graduate students and postdoctoral fellows for cancer research. 
See the Lung Cancer Research Foundation for current availability.
---
Minority Postdoc
Minority Postdoc provides a wide variety of resources to a variety of fellowships and other award opportunities for minority groups.  Links on this website include major fellowships, career development workshops and travel awards.
---

National Institute of Health (NIH) Fellowships
Below are the annual standard deadlines for all NIH fellowships: F30 Individual Predoctoral MD/PhD, F31 Predoctoral Fellowship to Promote Diversity in Health-Related Research, F32 Individual Postdoctoral Fellowship. 
This includes new,  renewals and resubmissions:
April 8, August 8, December 8
See Tools for additional resources to help with submitting these proposals.
---

​NIH Fogarty International Center:  Non-NIH Funding Opportunities
This NIH resource page provides a list of postdoctoral and student funding opportunities outside of NIH.  Forgarty International Center shares links to a large variety of international grants and fellowships that focus on biomedical and behavioral research.
---

National Science Foundation (NSF)
"The National Science Foundation funds research and education in most fields of science and engineering. It does this through grants, and cooperative agreements to more than 2,000 colleges, universities, K-12 school systems, businesses, informal science organizations and other research organizations throughout the United States."
Opportunities for Undergraduate Students: NSF Undergraduate Student Listings
Opportunities for Graduate Students: NSF Graduate Student Listings
Opportunities for Postdocs: NSF Postdoctoral Fellows Listings
---

Postdocs:  If you are an American citizen who received a Ph.D. in a biomedical area within the last five years, you may apply for this 3 year fellowship to work at the Institute Pasteur in Paris, France.  Applicants must apply independently to the foundation.  Deadline is September 10, 2015. See the link below for more information. 
Undergraduates:  Pasteur Foundation also offers a summer internship program.  Check back for 2016 deadline.
Pasteur Foundation Postdoctoral Fellowship Program
---

​Wellcome Trust
Wellcome Trust is offering a variety of fellowship opportunities for early career support for scientists in the UK and overseas.
---
Know of other great funding links?
Just contact the Pathology, Microbiology and Immunology grants management office and we'll be happy to add it to our website!