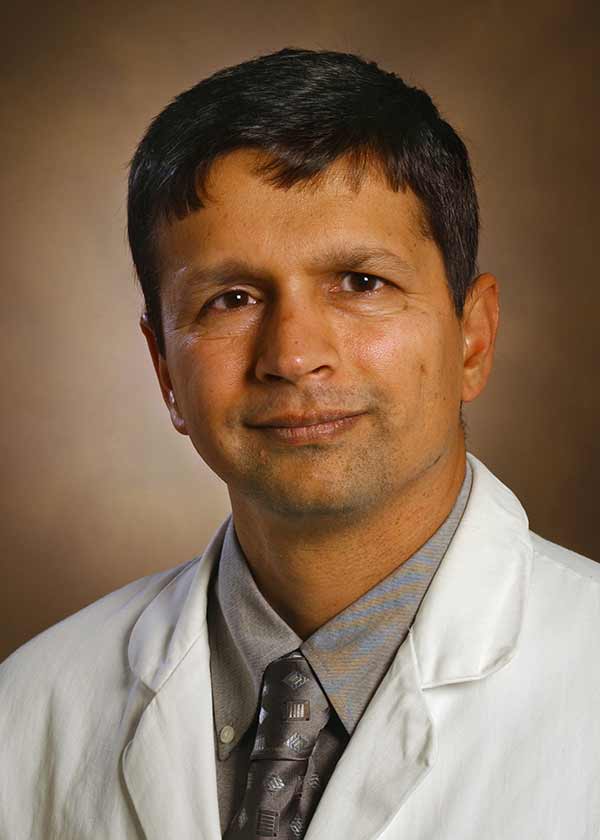 Dr. Siddharama Pawate is currently Associate Professor of Neurology specializing in neuroimmunology at Vanderbilt University Medical Center. He is the director of the neuroimmunology fellowship program.
Dr. Pawate first came to VUMC in July 2006 as a clinical fellow in neuroimmunology, and joined the faculty in July 2009 as assistant professor in the Department of Neurology. He is a graduate of Karnatak Medical College, Hubli, India. He completed his internship at Coney Island Hospital in Brooklyn, NY in 2000 and his Neurology residency at the Medical University of South Carolina, Charleston, SC in 2006, where he was the chief resident in 2005-2006.
Research Information
Dr. Pawate's primary research focus has been high-field and quantitative magnetic resonance imaging to explore the pathology of multiple sclerosis, and to develop biomarkers for clinical progression and recovery in MS. 
Dr. Pawate runs the Autoimmune Neurology Clinic, focused on immune-mediated diseases of the nervous system other than MS. Dr. Pawate has accumulated one of the largest collections in North America of less-common immune-mediated neurological disorders. He has published observations, providing new insights, of neurosarcoidosis, longitudinal myelitis, Hashimoto encephalopathy, Susacs syndrome, and hereditary leukodystrophy with axonal spheroids.