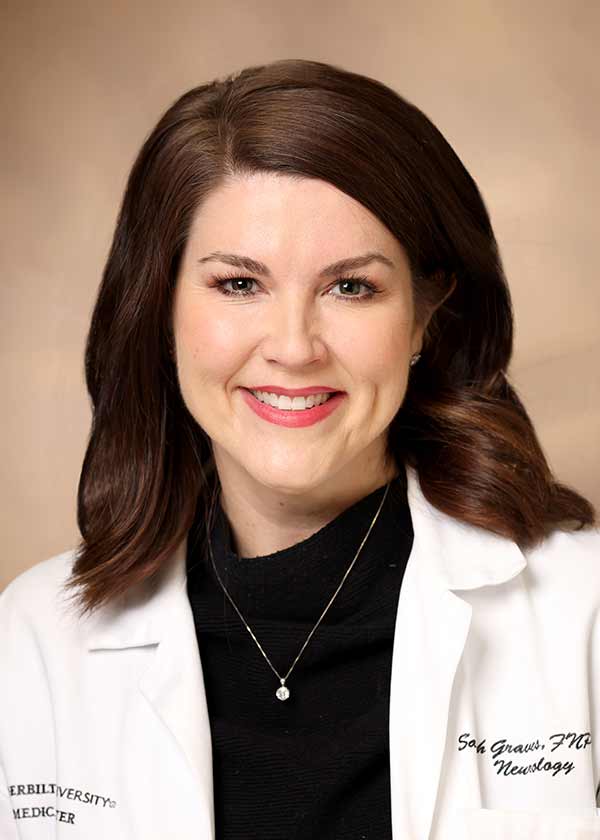 Sarah Graves, MSN, FNP-BC
Sarah Graves is a family nurse practitioner in the Department of Neurology at Vanderbilt University Medical Center, a position she has held since 2016. In her role, she collaborates with a multidisciplinary team to manage the outpatient General Neurology patient population. She assesses, diagnoses and manages patients with a variety of neurological conditions including Alzheimer's disease, Parkinson's disease, headache, migraine, essential tremor, multiple sclerosis, and stroke. 
Prior to her current position in the outpatient clinic, Sarah also served as a critical care nurse in the Neurology ICU at VUMC. She received her BSN at Florida Gulf Coast University, and later earned her MSN from Belmont University in 2015. 
Research Presentations
Presented at the 11th Annual Cleveland Clinic Nursing Research Conference in Aurora, OH. Balance, C., Graves, S., Harvey, M., Lucas, E., & Smith, A. (2014). Strategies for medication adherence in patients with type 2 diabetes mellitus: a system review.