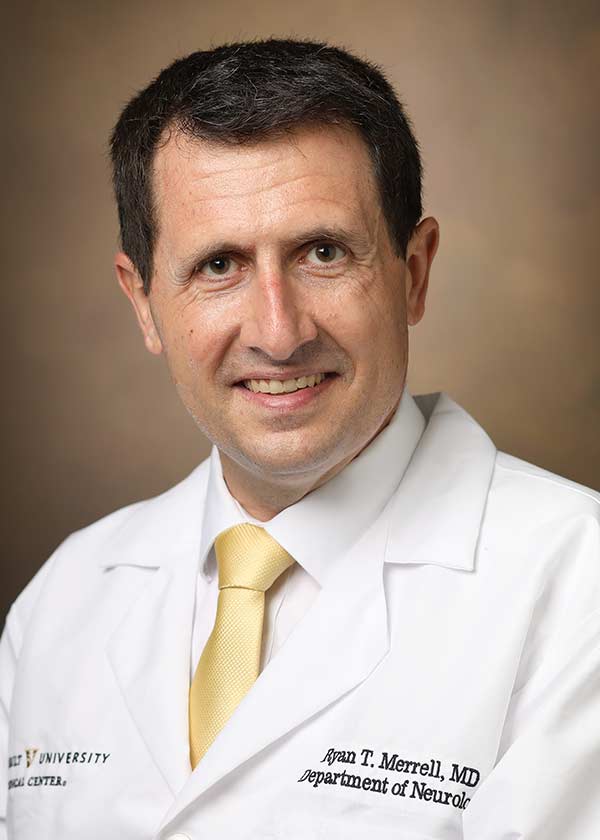 Dr. Ryan Merrell joined the Vanderbilt faculty as division director for Neuro-Oncology in 2021. He earned  is BS in chemistry from the University of Alabama in Huntsville. He completed his medical degree from the University of Alabama in 2005.  Dr. Merrell completed his residency in neurology from the Mayo Clinic in Rochester in 2009 followed by fellowship in neuro-oncology at the Massachusetts Cancer Center/Dana Farber Cancer Institute in 2010. He served at NorthShore University HealthSystem in Chicago for eleven years. During that time, he was director of Neuro-Oncology for nine years. While there, he ran numerous clinical trials for patients with brain tumors.
Research Information
Dr. Merrell's research focuses on clinical trial development and translational research for brain tumors including gliomas, metastatic tumors, meningiomas, and primary CNS lymphoma.