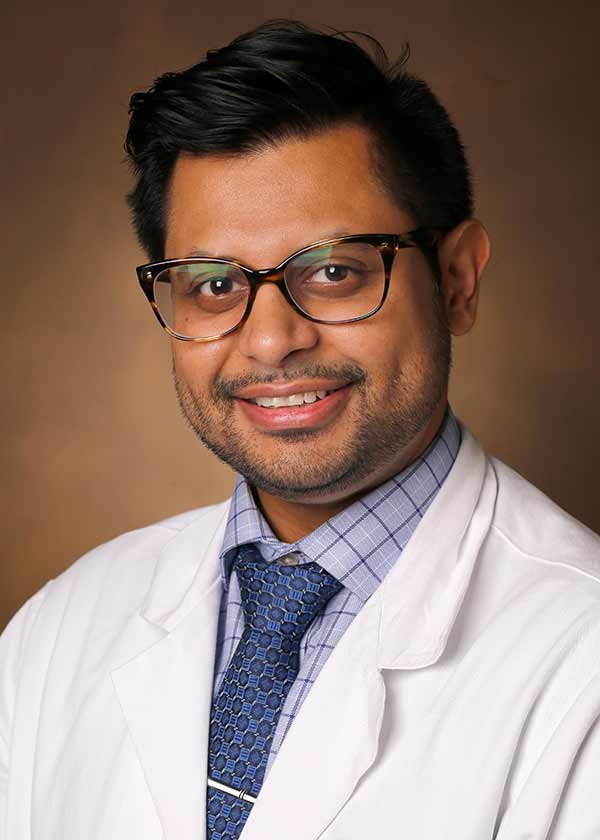 Randip S. Taneja, MD
Intraoperative Monitoring (IOM)
Dr. Randy Taneja is an Assistant Professor of Neurology specializing in epilepsy at Vanderbilt University Medical Center. He works regularly with Neurology residents and Clinical Neurophysiology fellows in both inpatient and outpatient settings. In addition to managing epilepsy patients, Dr. Taneja attends to patients and supervises residents in the general neurology clinic and hospital. He is a member of the American Academy of Neurology and the American Epilepsy Society, and is board certified in both Neurology and Epilepsy.
Dr. Taneja serves as the Director of the TeleEEG Service recently launched by the Department of Neurology. As part of the department's growing teleneurology program, the TeleEEG service allows VUMC physicians to read EEG data for nearly a dozen satellite hospitals in Tennessee and Kentucky, thus providing highly specialized care throughout the region. Highly proficient in information technology, Dr. Taneja also provides key technical support to the department. He aided in the monumental undertaking of launching VUMC's Epilepsy Monitoring Unit and ICU EEG service upgrade, as well as initiating the TeleEEG services.
In addition to his clinical, educational, and technical roles at VUMC, Dr. Taneja is involved in various epilepsy clinical trials as well as investigational studies regarding the treatment of small fiber neuropathy. He co-authored and edited Essentials of Nerve Conduction Studies (a guide to help physicians and technicians perform nerve conduction tests). He also actively participates in community events, raising awareness for epilepsy and other neurological conditions and coordinating closely with such organizations as the Epilepsy Foundation of Middle and West Tennessee for the annual Walk to End Epilepsy. 
After completing his medical education at Kasturba Medical College in India and Ross University, Dr. Taneja completed his Neurology residency at Cooper University Hospital in New Jersey, where he served as Chief Resident during his final year. This was followed by a fellowship in Clinical Neurophysiology at Vanderbilt University Medical Center, where he remained to work as clinical faculty.