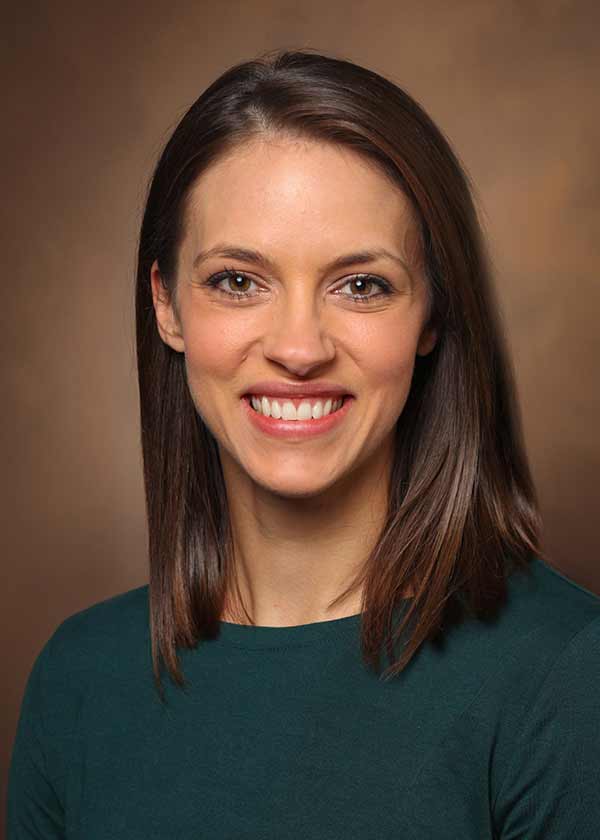 Nicole A. Poirier, MSN, FNP-BC
Nicole Poirier is an ANCC Board Certified Family Nurse Practitioner, specializing in Sleep Medicine. She was awarded faculty appointment to the VUMC School of Medicine's Neurology department in January 2018 as an Advanced Practice Provider. She has been an active member of the American Academy of Sleep Medicine since 2019. She has taken special interest in assisting pediatric and adult patients optimize their treatment of sleep apnea through the CPAP Success Clinic. Nicole lives in South Williamson County with her husband, Jonathan, and their two children James and Ada Rose. She enjoys working out, cooking, gardening and being active in the outdoors with her family.
She began her career in healthcare as an RN in 2008 after earning her undergraduate degree in nursing at Memorial University, St. John's, Newfoundland, Canada. In May 2011 she was the recipient of the Award for Professional Nursing Clinical Excellence presented by Regional Cooperative for Professional Nurses. With eight years of experience as a registered nurse and a background in emergency nursing, Nicole earned her Master's of Science in Nursing from Lincoln Memorial University Caylor School of Nursing in Knoxville, TN in 2016. She was invited to serve as a member of the Sigma Theta Tau Honor Society in 2015-2016.