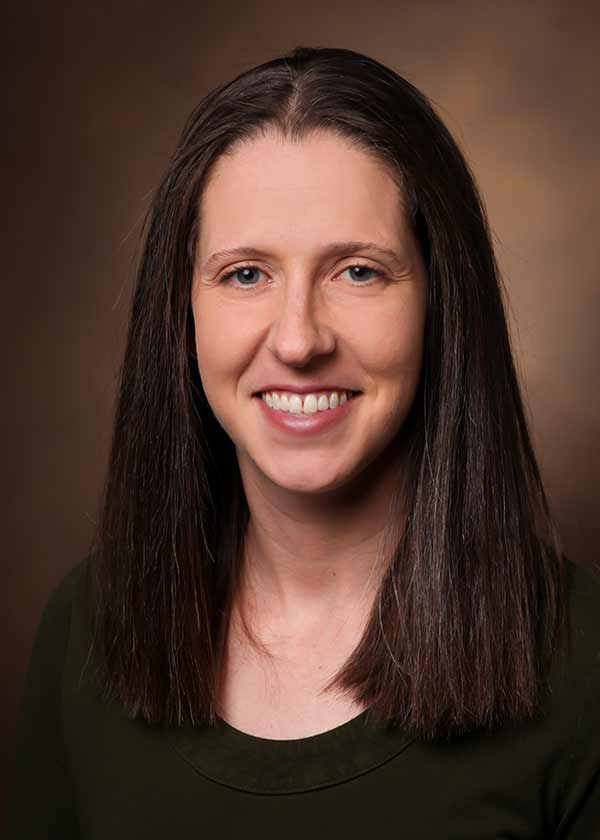 Mallory Hacker, PhD, MSCI
Dr. Hacker is Assistant Professor of Neurology at Vanderbilt University Medical Center. She received the 2019 Kumar New Investigator Award from the North American Neuromodulation Society. She has received funding from the National Institute of Neurological Disorders and Stroke (NINDS), the National Institute on Aging (NIA), the Department of Defense's Congressionally Directed Medical Research Program (CDMRP), the Michael J. Fox Foundation for Parkinson's Research (MJFF), and the American Parkinson Disease Association (APDA).
Dr. Hacker earned a B.S. in Chemistry in 2007 from the University of Tennessee at Chattanooga. She attended Vanderbilt University where she earned a Ph.D. in Cell and Developmental Biology studying neurodegenerative pathways arising from Coenzyme Q deficiency in 2013. She received postdoctoral training in neurology clinical research at Vanderbilt University Medical Center (VUMC) and was a visiting assistant professor at the Bloomberg School of Public Health at Johns Hopkins University in 2016. She completed the Vanderbilt School of Medicine Master of Science in Clinical Investigation (MSCI) program in 2019.