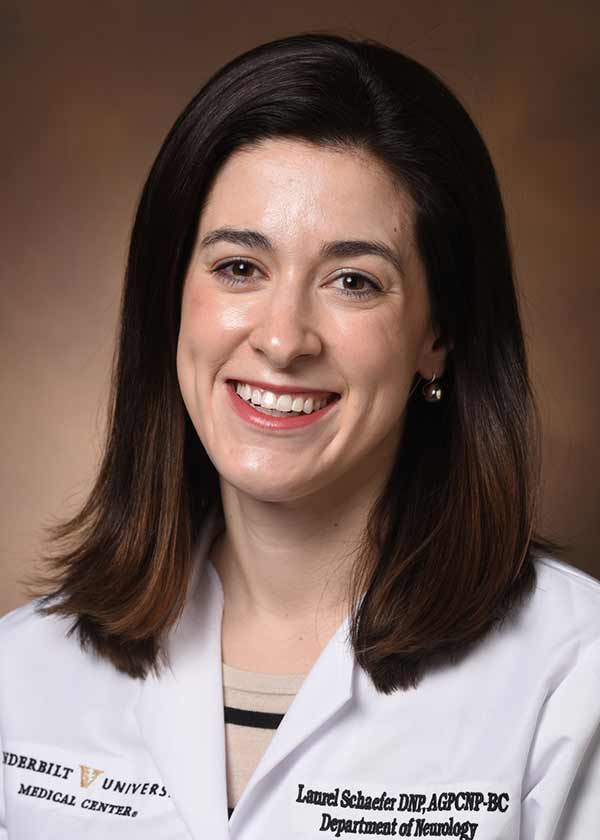 Laurel Schaefer, DNP, APRN
Laurel Schaefer is an Advanced Practice Nurse currently serving as an assistant in both the Neurology and Pulmonary Department's Sleep Medicine divisions at Vanderbilt University Medical Center. She has served in this role since 2016, and fulfills a number of both clinical and administrative duties, ensuring quality diagnosis and management of patients experiencing sleep disorders. Dr. Schaefer completed the Leadership Excellence for Advanced Practice (LEAP) program in 2017-2018. She is a member of the American Academy of Nurse Practitioners (AANP), American Association of Neuroscience Nurses (AANN), Tennessee Nurses Association (TNA), and the American Academy of Sleep Medicine (AASM).
Dr. Schaefer earned both her DNP and MSN from Vanderbilt University School of Nursing in 2019 and 2013, respectively and has a special interest in managing insomnia with non-pharmacological therapies. She received a BA degree in Neuroscience from Hamilton College in Clinton, New York. Prior to her appointment at VUMC, she practiced as a nurse practitioner in both neurology and pain management in the Nashville community.