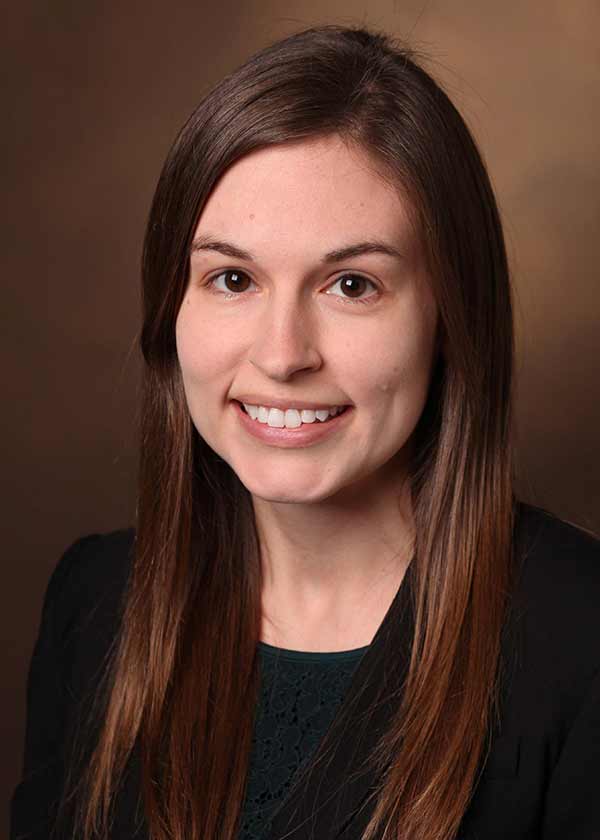 Katherine E. McDonell, MD
Dr. Katherine McDonell is an Assistant Professor of Neurology and a board-certified neurologist specializing in neurodegenerative disorders. Clinically, Dr. McDonell sees patients with cognitive and movement disorders including Alzheimer's disease and other dementias, Parkinson disease, and Huntington disease. She is a core faculty member of the Vanderbilt Level 1 Center of Excellence for Huntington disease and directs the predictive genetic testing program for Huntington Disease at Vanderbilt.
She received her undergraduate degree from Washington University in St. Louis, graduating with honors in biology and philosophy-neuroscience-psychology. She earned her medical degree at Northwestern University and completed her residency training in neurology at Beth Israel Deaconess Medical Center in Boston, MA. She subsequently completed a fellowship in cognitive neurology and a Master of Science in Clinical Investigation at Vanderbilt. 
Research Information
Dr. McDonell is interested in how neurodegenerative disorders such as Parkinson's disease and Huntington's disease affect cognition and behavior. Her current research focuses on risky and impulsive behaviors in patients with early Huntington's disease. Her lab is working on developing improved screening methods for these behaviors and using neuroimaging to identify underlying brain changes that may lead to them. Dr. McDonell is also involved in several clinical trials investigating new treatments for Huntington's disease. 
For more information on Dr. McDonell's research, please visit her lab website.