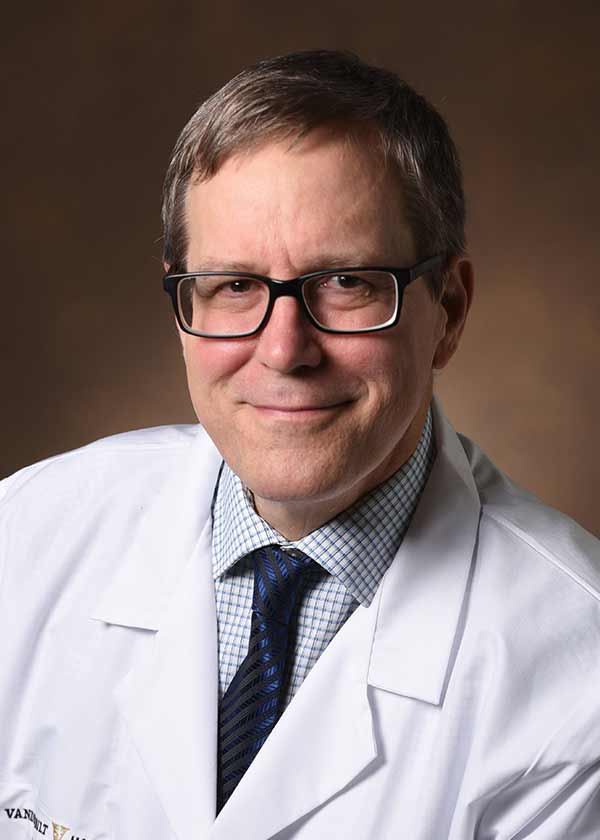 Dr. Karl Misulis is a neurologist at Vanderbilt University Medical Center, specializing in Hospital Neurology. He is currently Professor of Clinical Neurology and Director of the Neurology Hospitalist service. He has a secondary appointment as Professor of Clinical Biomedical Informatics. Dr. Misulis teaches medical students, residents, and fellows in both clinical and non-clinical environments.
Dr. Misulis is board certified in Neurology by the American Board of Psychiatry and Neurology, certified in Clinical Informatics by the American Board of Preventative Medicine, and certified in EEG by the American Board of Clinical Neurophysiology. He is a member of Alpha Omega Alpha and a fellow of the American Academy of Neurology.
Dr. Misulis has published more than 20 books, some translated into multiple languages. He has taught medicine around the world, working directly with physicians on four continents, and lecturing on six.
He received a BSc From Queen's University, Canada, majoring in Life Sciences. He subsequently received a MD from Vanderbilt University School of Medicine and a PhD in Physiology from State University of New York Health Science Center at Syracuse. He was Resident and then Chief Resident in Neurology at Vanderbilt. After a fellowship in neurophysiology, he joined the Vanderbilt faculty practicing general neurology and researching nerve regeneration and brain tumor biology.
Dr. Misulis transitioned to West Tennessee Healthcare where he was a hospital neurologist and Chief Medical Information Officer, while retaining his faculty appointment at Vanderbilt. He has returned to full-time practice at Vanderbilt University Hospital in his current roles. 
Dr. Misulis has published more than 20 medical books, including these, since 2000.
Zimmerman E, Samuels MA, Kirshner HS, Misulis KE: Neurologic Localization and Diagnosis: How Neurologists Think. Elsevier, Philadelphia. In prep for Q1 2021. 
Abou-Khalil BA, Sonmezturk H, Ess K, Misulis KE, Atlas of EEG, Seizure Semiology, and Management. Oxford University Press In prep Q4 2020.
Frisse ME, Misulis KE, Essentials of Clinical Informatics. Oxford University Press, 2019.
Misulis KE, Murray EL, Essentials of Hospital Neurology. Oxford University Press 2017.
Misulis KE, Head TC; Netter's Concise Neurology. Updated edition. Elsevier, Philadelphia 2017.
Misulis KE; Atlas of EEG, Seizure Semiology, and Management. 2nd edition. Oxford University Press 2013. With Bassel Abou-Khalil
Misulis KE, Head TC; Netter's Guide to Clinical Neurology. Elsevier, Philadelphia 2007.
Abou-Khalil B, Misulis KE, Atlas of EEG & Seizure Semiology, Elsevier, Philadelphia, 2005
Misulis KE; Review Manual for Neurology in Clinical Practice 4th edition. Elsevier, Philadelphia 2004
Misulis KE, Head TC: Essentials of Clinical Neurophysiology. 3rd ed. Butterworth-Heinemann, Boston 2002
Shevlin B, Misulis KE, Samuels M: Shared Care in Neurology. Martin- Dunitz, London 2001