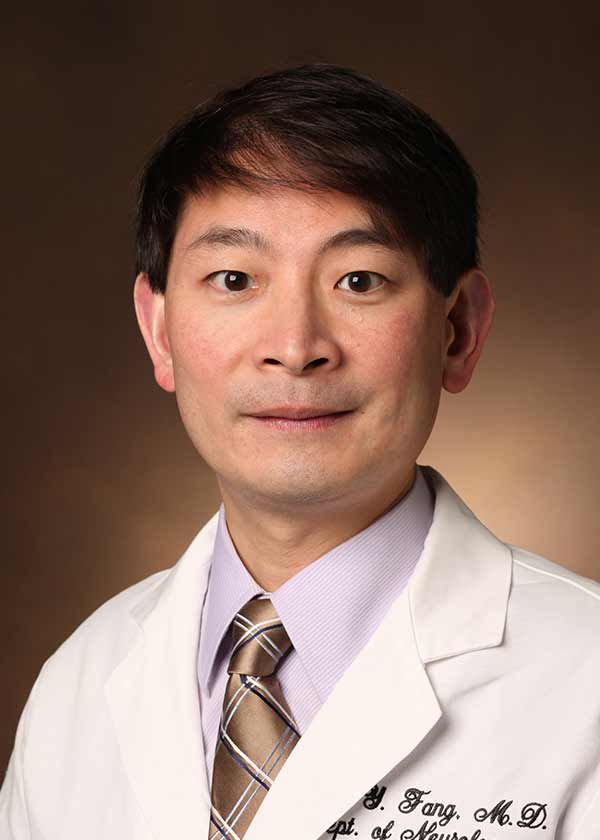 Dr. Fang is Associate Professor of Neurology at Vanderbilt University Medical Center. At Vanderbilt since 1998, Dr. Fang focuses on the treatment of early Parkinson's disease and other movement disorders. He is also a staff physician at the VA Tennessee Valley Healthcare System.
From 1995-98, Dr. Fang served in the Public Health Service, working in the Clinical Pharmacology Section of the Experimental Therapeutics Branch of the National Institute of Neurologic Disorders and Stroke, focusing on clinical studies in Parkinson's disease and other neurodegenerative disorders.
Dr. Fang earned a BS degree, with Distinction, from the Pennsylvania State University in 1989 and received his MD from Jefferson Medical College in 1991. He completed an internship in Internal Medicine at Bryn Mawr Hospital in Bryn Mawr, PA (1991-92), and performed his residency in Neurology at Thomas Jefferson University Hospital in Philadelphia, PA (1992-95) where he was Chief Resident.
Research Information
Dr. Fang's research interest is in the treatment of Parkinson's disease (and other movement disorders) and in particular conducting clinical trials to delay the progression to disability in neurodegenerative conditions. Through a combination of local and international studies, his research work is geared towards identifying early interventions that may lessen disability over time.  Additionally, identification of markers of disease and disease severity may allow simpler studies to be done at lower cost. Studying the use of these technologies may allow better diagnostic accuracy and better treatments over time.