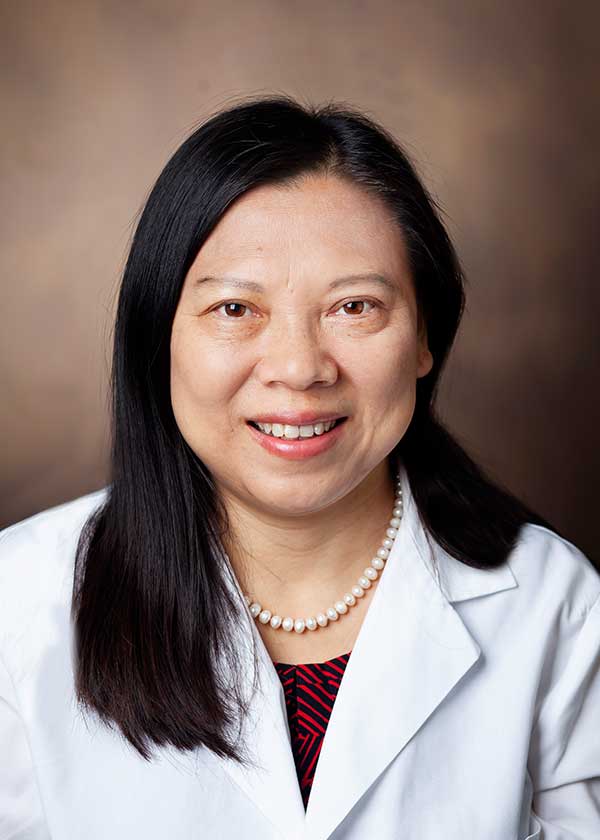 Jingqiong Kang (Katty), MD, PhD
Dr. Jing-Qiong (Katty) Kang is an associate professor specialized in epilepsy in the Vanderbilt University Department of Neurology since September 2016. She is also a faculty member in Vanderbilt Brain Institute, Vanderbilt Kennedy Center and Pharmacology at Vanderbilt University School of Medicine. 
Dr. Kang has been invited to present her work in multiple institutes and conferences nationally and internationally. Most recently, she has spoken at American Epilepsy Meeting (AES), Fukuoka University Medical School, Case Western Reserve University, Beijing Tiantan Neurosurgery Summit. She has been the chair for Basic Mechanisms and Neuroscience symposium at the AES meeting from 2015-2018. Dr. Kang is an award recipient of Citizens United for Research in Epilepsy (CURE), Dravet.org (formerly known as IDEA-League), Dravet syndrome foundation (DSF) and National Institute of Neurological Disorders and Stroke (NINDS). She is currently leading a large effort for developing treatment options for GABA transporter 1 encoding SLC6A1 mediated epilepsy and neurodevelopmental disorders.
Dr. Kang received her MD/PhD degree from Tongji Medical University, China. Prior to that, she worked at Tongji Hospital. She joined Dr. Kenneth Maiese in the Wayne State University Department of Neurology in August 2001 to study neurodegeneration before she joined Dr. Robert Macdonald's lab at Vanderbilt University Medical Center in 2003. 
Research Information
Dr. Kang is interested in understanding the pathophysiology of GABAA receptor gene mutations in various epilepsy syndromes including Dravet syndrome. Her major contributions include but are not limited to three areas: 
Dr. Kang's research has elucidated the detailed trafficking trajectory of GABAA receptors and demonstrated that the impaired trafficking is the major defect for those GABAA receptor mutations associated with epilepsy. 
Her research has changed the dogma that there is no neuronal death in genetic epilepsy and first demonstrated that some GABRG2 mutations associated with severe epilepsy form protein aggregates and had similar protein metabolism as those mutations associated with neurodegenerative diseases. 
Her work has elucidated the molecular basis of epilepsy heterogeneity and first demonstrated that loss-of-function mutations on GABRG2 is not equal to functional hyploinsufficiency. 
Her ongoing work proposes that GABA transporter mutations may have similar trafficking defects as seen in GABAA receptor mutations.
Dr. Kang's current research centers around using patient derived induced pluripotent stem cells (iPSCs) and genetically modified mouse models to understand the role of GABAA receptors and GABA transporters in normal development and diseased conditions especially epilepsy and treatment development. 
Donate to support Dr. Katty Kang's Neurology Research
Read more about Dr. Kang's research in the news:
This Mom Is Buying Mutant Mice From China To Find A Cure For Her Son's Rare Genetic Disease
Buzzfeed
Bringing Hope to Children with Rare Brain Diseases Through a Revolution in Gene Therapy
UT Southwestern Medical Center
Team discovers one more piece to the autism puzzle
VUMC Reporter
Common mechanism found for diverse brain disorders: study
VUMC Reporter