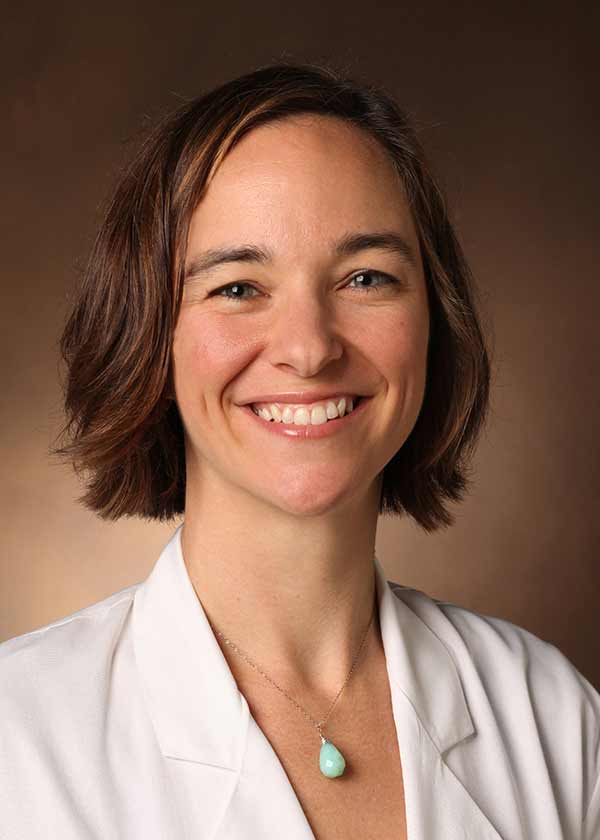 Dr. Koons is an Assistant Professor in the Movement Disorders Division at the Vanderbilt University Medical Center Neurology Department. She currently follows movement disorders patients at VUMC, as well as the Nashville Veteran's Affairs Medical Center. 
In addition to patient care, Dr. Koons is actively involved in education. She served as the Neurology Department's Residency Program Director and continues to serve as the Associate Program Director. She is the VA neurology rotation site director for Vanderbilt neurology residents, Meharry Medical College psychiatry residents, and Meharry Medical College internal medicine residents, along with coordinating Vanderbilt psychiatry outpatient neurology rotations. She is also the site director for the Meharry Medical College occupational health residents. She directs the Deep Brain Stimulation elective for Vanderbilt medical students. 
Dr. Koons has remained active in global health, having previously spent time working in Lusaka, Zambia, Gaborone, Botswana, and Georgetown, Guyana. She participates in Vanderbilt's Institute for Global Health, "Global Health Education Subcommittee for GME."
Dr. Koons received her B.A. degree (with distinction) in Neuroscience and Religious Studies from the University of Virginia in 2002. She received her medical degree from the Yale School of Medicine in 2006. She completed her internship in internal medicine at Vanderbilt University Medical Center where she also completed her neurology residency. She served as chief resident for the neurology residency in her final year. After completing her training, she continued her time at Vanderbilt as an Affiliate Assistant Professor of Neurology while spending a year as the Consultant Neurologist at Bokamoso Private Hospital in Gaborone, Botswana. She returned to Nashville and Vanderbilt as a lecturer in the General Neurology Division and Fellow in the Movement Disorders Division, and was subsequently appointed to faculty.