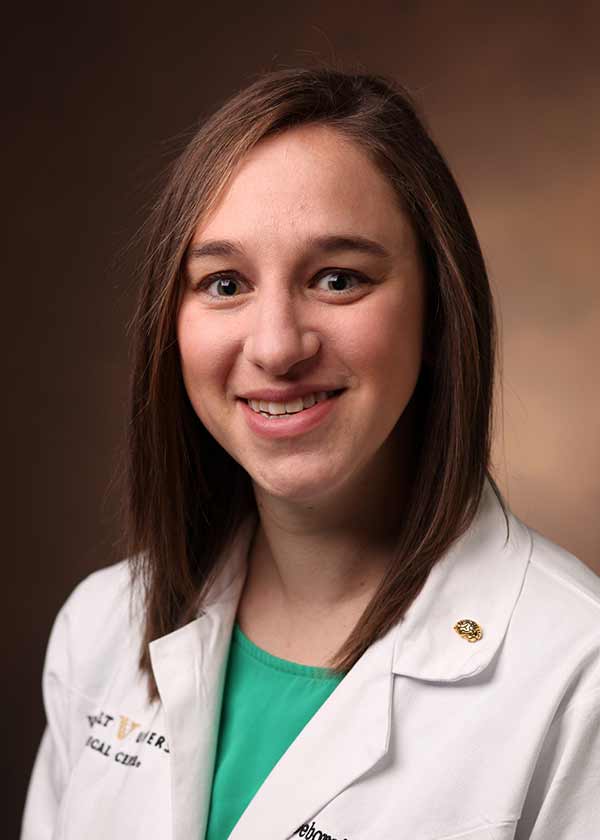 Deborah L. G. Kerrigan, MD, MA
Dr. Kerrigan practices both general and vascular neurology and is licensed to practice medicine in Tennessee and Kentucky. She has been a member of the American Board of Psychiatry and Neurology since 2018. In addition to her clinical practice at both the Vanderbilt University Medical Center and the Nashville VA Medical Center, Dr. Kerrigan is active with telemedicine. As an Assistant Professor of Medicine, Dr. Kerrigan is involved with medical student, resident, and fellow education.
Dr. Kerrigan earned a BS in both Elementary Education and Psychology concentrating in Neuroscience in 2006 from Vanderbilt University. She then performed medical research and completed a post-baccalaureate, pre-medical program, earning a MA in Biology from Washington University in St. Louis in 2010. She earned her MD from Saint Louis University School of Medicine in 2014 and then completed her Neurology residency and a Vascular Neurology fellowship at the Cleveland Clinic. She joined the faculty of Vanderbilt in August 2019.