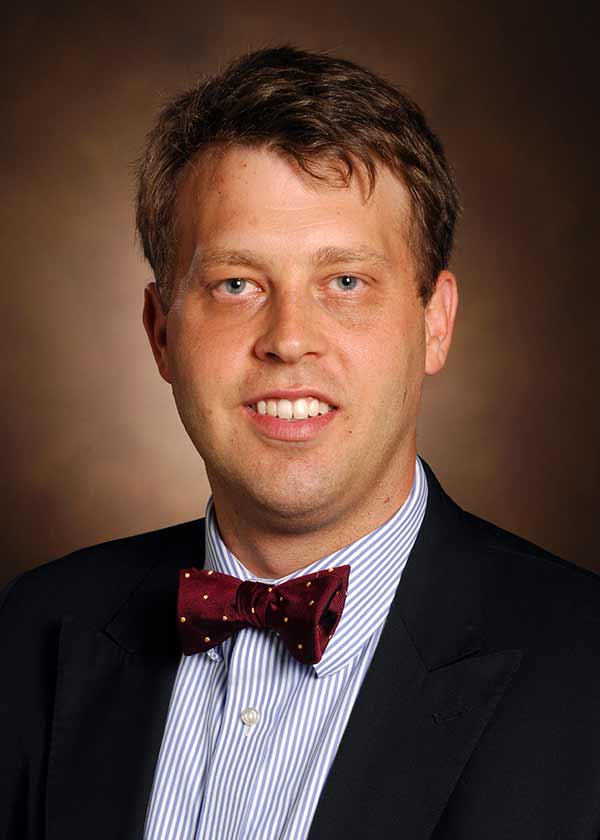 Daniel Claassen, MD, MS
Behavioral and Cognitive Neurology
Dr. Daniel Claassen is a Professor of Neurology at Vanderbilt University Medical Center, with subspecialty training in movement and cognitive neuroscience. He specializes in the diagnosis and treatment of neurodegenerative disorders characterized by disruptions to cognition, behavior, and movement. He is the chief of the Behavioral and Cognitive Neurology Division.
Research Information
The theme of my work is to understand the biologic basis of how humans regulate of behavior, and the cognitive processes intrinsic to this nature. My research efforts are focused in patients that suffer from neurodegenerative conditions, and my current studies assess therapeutic outcomes in various neurodegenerative disorders, such as Parkinson, Huntington, and atypical Parkinsonian disorders (PSP and MSA). I also lead a basic research lab which investigates the neurobiological basis neurodegeneration through innovative cognitive neuroscience, neuroimaging tools, and biomarker discovery using patient biofluids. 
For more on Dr. Claassen's current research, visit the Cognition and Movement Lab page.