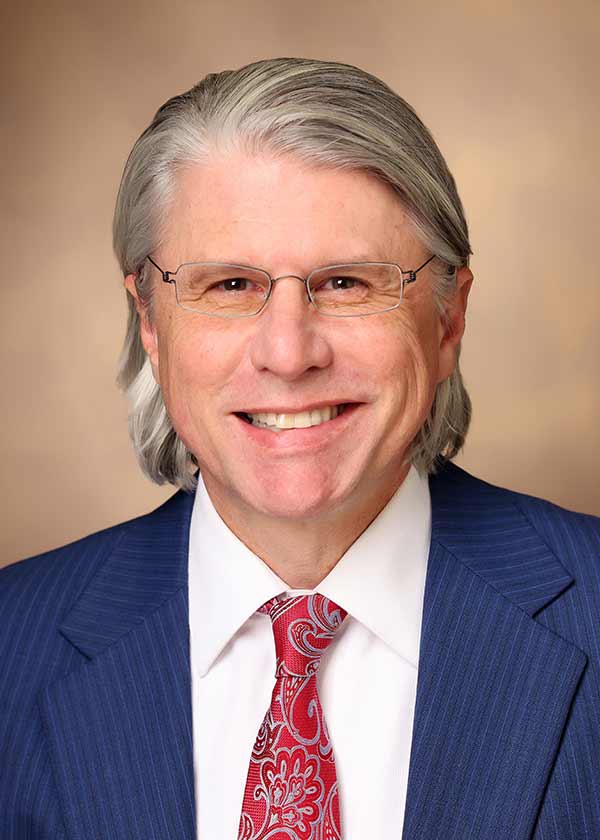 Dane M. Chetkovich, MD, PhD
Margaret and John Warner Chair
Dr. Dane Chetkovich joined the Vanderbilt faculty as the Margaret and John Warner Professor and Chair of the Department of Neurology in 2017. Dr. Chetkovich is a frequently invited speaker at universities and meetings around the country and around the world. He has served on numerous review boards and committees, has participated in a number of study sections and is a member of the American Board of Psychiatry and Neurology committee responsible for writing the certification exam that is required for neurologists to become board-certified in the United States. Dr. Chetkovich is a general neurologist who is licensed to practice medicine in Tennessee, and he has been board-certified by the American Board of Psychiatry and Neurology since 2000.
Dr. Chetkovich has been the recipient of numerous awards and honors, including the Derek Denny-Brown Young Neurological Scholar Award by the American Neurological Association in 2010. He has also received several teaching awards including the John A. Kessler Teaching Award in 2016 and Neurology Resident Teaching Award in 2015.
Dr. Chetkovich earned a BA in Biochemistry and BS in Zoology in 1988 from the University of Texas at Austin. He attended Baylor College of Medicine in Houston, Texas, where he earned a PhD in Neuroscience in 1992 and MD in 1994. He completed an internship at Baylor followed by residency at University of California, San Francisco where he served as chief resident in Neurology and completed a postdoctoral fellowship in 2002. He served at Northwestern University Feinberg School of Medicine in Chicago for fifteen years where he was professor of Neurology and Physiology and director of the Medical Scientist Training Program.
Research Information
Dr. Chetkovich's research laboratory is focused on the molecular mechanisms that underlie the targeting of ion channels to synapses and other specialized areas of neurons. In particular, Dr. Chetkovich's laboratory a multi-faceted approach, including electrophysiological, biochemical, molecular biology tools and gene therapy regulation of voltage-gated ion channels and how regulation of these channels may play a role in neuropsychiatric diseases such as epilepsy, autism and major depressive disorder.