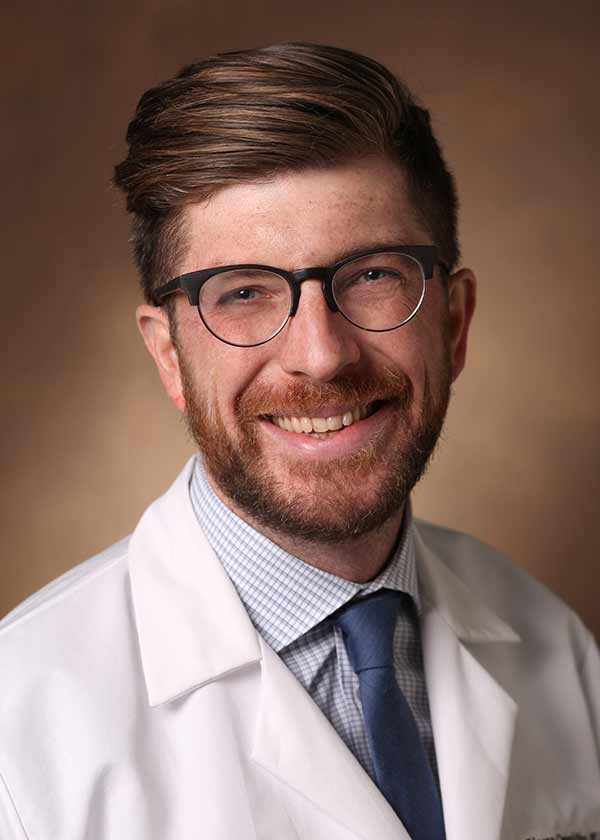 Ciaran Michael Considine, PhD, ABPP-CN
Dr. Ciaran Michael Considine, PhD, ABPP-CN is an Assistant Professor of Neurology at Vanderbilt University School of Medicine and a board certified clinical neuropsychologist within the associated Vanderbilt University Medical Center. He earned his undergraduate degree at the University of Michigan and graduate degree from the University of Windsor. Subsequently, he completed internship residency at the Detroit VA Medical Center, and then concurrently finished his training as a postdoctoral resident fellow at the Milwaukee VA Medical center and postdoctoral visiting fellow at the Medical College of Wisconsin.
Clinical Interests
Dr. Considine is primarily interested in neurodiagnostic consultation within adult neurological populations. He has focused practice within neurodegenerative conditions affecting cognition, acquired brain injury, stroke, neuro-oncological disease, and seizure-disorders. He accepts medico-legal cases.
Research Information
Dr. Considine's present research interests focus on the intersection between sleep pathology and neurological disease. His primary focus at present is as a coordinating member of the Glymphatics & Cognition Lab. Specifically, his research interests focus on the role of sleep-wake functioning on the brain's glymphatic system, an important system that is thought to clear brain waste products associated with neurodegenerative dementias. His specific overarching goal is to investigate whether sleep offers a mechanism to optimized glymphatic functioning, potentially reducing or slowing the aggregation of pathology related to dementias.
He also is pursuing other projects related to sleep and cognition, focused on 1) determining whether changes to sleep represent a biomarker (warning) of underlying neuropathology not yet obvious to clinical examination, and 2) whether treating comorbid sleep dysfunction in neurological patients improves their overall neurobehavioral status.
Please call 615-875-1257 for more information about ongoing studies and opportunities to participate.