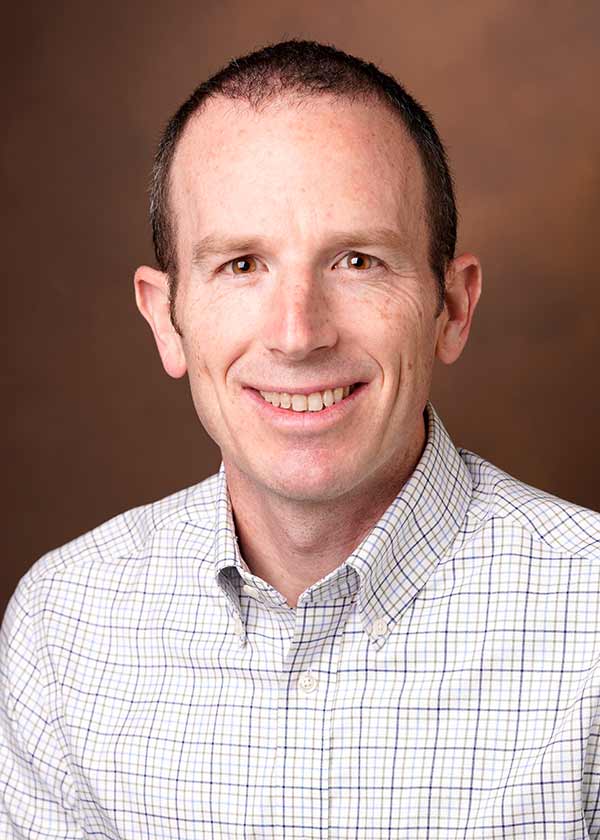 Dr. Lee is Associate Professor of Neurology in the Neuromuscular Division at Vanderbilt University Medical Center. His clinic work includes serving patients with ALS, myasthenia gravis, muscular dystrophy, polyneuropathy, and he also is part of the inpatient teleneurology consult team.

Dr. Lee has a strong interest in medical student and resident education, serving in roles of Associate Program Director, Master Clinical Teacher for clerkship students, and as a Portfolio Coach, working with a section of the class of 2020 longitudinally through their four-year student careers. In 2018, he was appointed Program Director for the Neurology Residency. He has taken leadership roles in the transition of electronic medical records systems at Vanderbilt, the creation of a practice feedback self-assessment project for all of the neurology residents, and in the development of neurohospitalist roles within Vanderbilt University Hospital.

He is the co-chair of the ventilation committee of the Northeast ALS Consortium (ALS) and has publications in muscle ultrasound in ALS, epidemiology of Guillain-Barre syndrome and other disorders, among other publications.
He is a diplomate of the American Board of Psychiatry and Neurology and the American Board of Electrodiagnostic Medicine. Dr. Lee is a Fellow of the American Neurological Association.
Dr. Lee graduated magna cum laude from Davidson College in 2000 with a degree in Mathematics. He earned his M.D. at Wake Forest University School of Medicine in 2004. His internship and residency in Neurology were at Vanderbilt University, where he served as Neurology Chief Resident from 2007-2008. He completed a Clinical Neurophysiology fellowship with an emphasis in neuromuscular disorders at Vanderbilt in June 2009, and was subsequently appointed as Associate Professor of Neurology. In 2011, he received a Master's of Public Health (MPH) degree from Vanderbilt. 
Presentations at Scientific Meetings: 
Brown DM, Clary RS, Lee CD, Monroe WG, Vaughn DA, Ragheb RT, Erter JW, Schiraldi DA. A green, one-pot, preparative route to the biphenyldicarboxylic acids and mechanical properties of polyesters based on these monomers. Poster presented by Dr. Schiraldi at the 219th National Meeting of the American Chemical Society, San Francisco, CA, March, 2000. Polym Preprints 2000, 41: 123–124 
Lee CD, Song Y, Peltier AC, Donofrio, PD. Muscle ultrasound quantifies the rate of reduction of muscle thickness in ALS patients. Poster presentation at the 62nd Annual Meeting of the American Academy of Neurology, Toronto, Canada. April 13, 2010. 
Lee CD, Jones TF. Hospital discharge database optimization in Guillain-Barré Syndrome surveillance. Poster presentation at the American Neurological Association 136th Annual Meeting. San Diego, CA. September 26, 2011. [peer-reviewed]
Lee CD, Butka B, Donofrio P. Frequency of accelerated loss of ventilatory function in ALS. Poster presentation at the 11th Annual Northeast ALS Consortium (NEALS) Annual Meeting. Clearwater, FL. October 25, 2012. [peer-reviewed]
Lee CD, Butka B, Donofrio P. Weekly Home-based Monitoring Alerts Clinicians of Loss of Ventilatory Function in ALS. Platform presentation at the 13th Annual Northeast ALS Consortium (NEALS) Annual Meeting. Clearwater, FL. October 23, 2014. [peer-reviewed and selected for platform session]
Lee CD, Brooks B. Symposium on respiratory assist devices and pulmonary support for patients with ALS. October 2, 2018. Clearwater, FL.