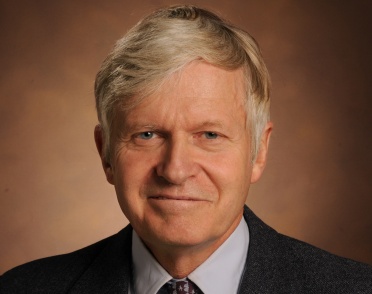 Dr. Arthur Walters is currently Professor of Neurology and a member of the Sleep Division at Vanderbilt University Medical Center (VUMC) since 2008.  
In 2008 Dr. Walters was given a distinguished faculty medical license from the state of Tennessee. He also received the 2010 American Academy of Neurology Senior Sleep Science Award for excellence in sleep research. 
Dr. Walters completed his medical degree at Wayne State University, Detroit, MI, his Neurology residency at Downstate Medical Center Brooklyn, NY, and subsequently his Movement Disorders Fellowship at the Neurological Institute, Columbia Presbyterian Medical Center, NY, NY. He served as Assistant and Associate Professor of Neurology at UMDNJ-Robert Wood Johnson Medical School and then as full Professor of Neuroscience at the Seton Hall University School of Graduate Medical Education, both in New Jersey, from 1998-2008. 
Book
Chokroverty S, Hening W, Walters A, eds. Sleep and Movement Disorders, 1st Edition, USA, Butterworth Heinemann, pp 1-546, 2003. Revised edition:  Oxford University Press 2013.
Research Information
Originally trained in Movement Disorders and secondarily in Sleep Disorders, Dr. Walters has focused his career and research on the sleep-related movement disorders. He co-edited the first book on sleep-related movement disorders in 2003, revised edition 2013. He was chosen by the American Academy of Sleep Medicine to lead the committee for formulating the new diagnostic clinical criteria for the sleep-related movement disorders (International Classification of Sleep Disorders 2005 and 2014) and the committee for formulating the new polysomnographic scoring criteria for the sleep-related movement disorders (The AASM Manual for the Scoring of Sleep and Associated Events 2007).

From 1992-1998 he helped found and was the first chair of the Medical Advisory Board of the Restless Legs Syndrome Foundation (RLSF), a nation-wide support group for RLS patients and their families. He continues as an active member of the board.  From 1993 to 2007 he founded and served as the first chair of the International Restless Legs Syndrome Study Group (IRLSSG), comprised of over 130 physicians and scientists from 17 countries dedicated to research on RLS and Periodic Limb Movements in Sleep. Under his leadership, universal clinical criteria for the diagnosis of RLS were established and the first validated scale for the scoring of RLS severity was created and validated. This scale is now used as the primary outcome measure in all the major pharmaceutical company studies of RLS. He continues as an active member of the executive board of the IRLSSG.

In the academic year 2003-2004 he was named "Researcher of the Year in Medicine" for Seton Hall University, one of 4 such awards given by the University that year for excellence in research in (1) Medicine, (2) The Arts, (3) The Humanities, and (4) the Social and Physical Sciences.
Dr. Walters most recent research interests are in the connection between RLS and hypertension, cardiovascular disease and stroke and also exploration into the hypothesis that RLS may be triggered by inflammation and auto-immune mechanisms as well as by endogenous opioid deficiency.