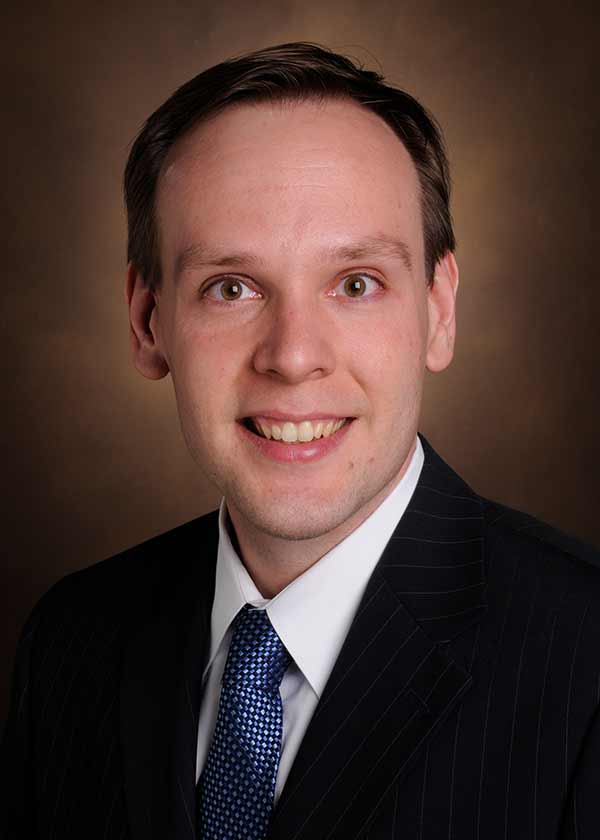 William P. Nobis, MD, PhD
Dr. Nobis is a board-certified epileptologist, licensed to practice medicine in Tennessee with certifications in Neurology and Epilepsy from the American Board of Psychiatry and Neurology. He joined Vanderbilt as a faculty member in the Epilepsy division in September 2018.
Dr. Nobis graduated with a B.S. in Biochemistry from Michigan State University in 2000 and then completed the Medical Scientist Training Program at Vanderbilt University in 2011 where he earned both his M.D. and a Ph.D. in Neuroscience. He did his internship and residency in Neurology at Northwestern University in Chicago, where he served as chief resident in 2015.  He subsequently completed an Epilepsy fellowship at Northwestern in 2017. 
Research Information
Dr. Nobis' research focuses on sudden unexplained death in epilepsy (SUDEP), in particular electrophysiological and targeted functional anatomical evaluation of extended amygdala circuits relation to seizures and respiratory control. He hopes that a translational and basic science approach will be broadly applicable to sudden death via neurologic mechanisms such as SUDEP and SIDS and that these brain regions can be explored in terms of their potential role in comorbid depression and anxiety often seen in epilepsy patients.
For more information on Dr. Nobis' research, visit his lab website.