AccessVUMC became the new identity management tool for Vanderbilt University Medical Center on January 31, 2020, replacing AccessVU.
This tool issues and maintains all usernames and passwords for the enterprise.
The project to replace the enterprise identity management tool will occur in phases. The first phase is simple for users:
Enroll in Multi-Factor Authentication to protect your personal information and manage your VUMC account
Know that your current username and password will remain the same. However, usernames will now be called a VUMC ID
Find out more about AccessVUMC and Multi-Factor Authentication, your department, and resource account administration below.
---
The new AccessVUMC dashboard design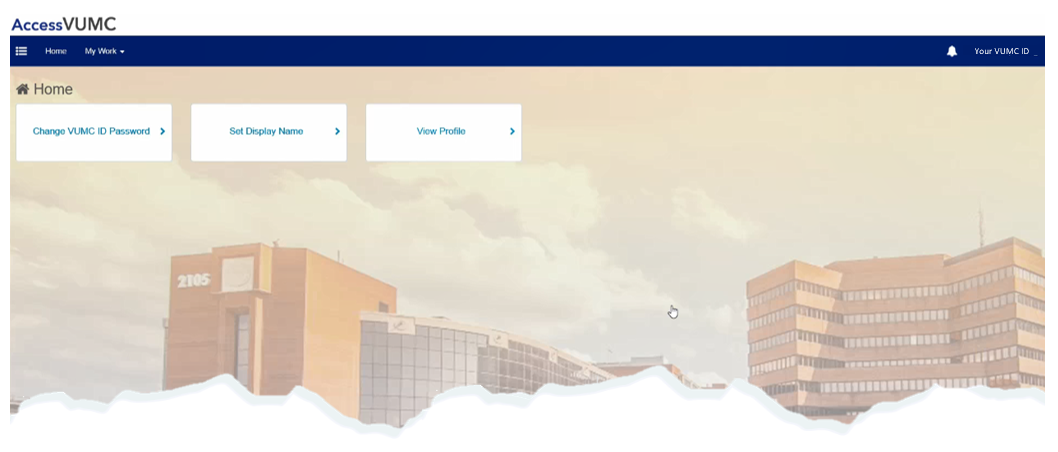 ---
The AccessVUMC home page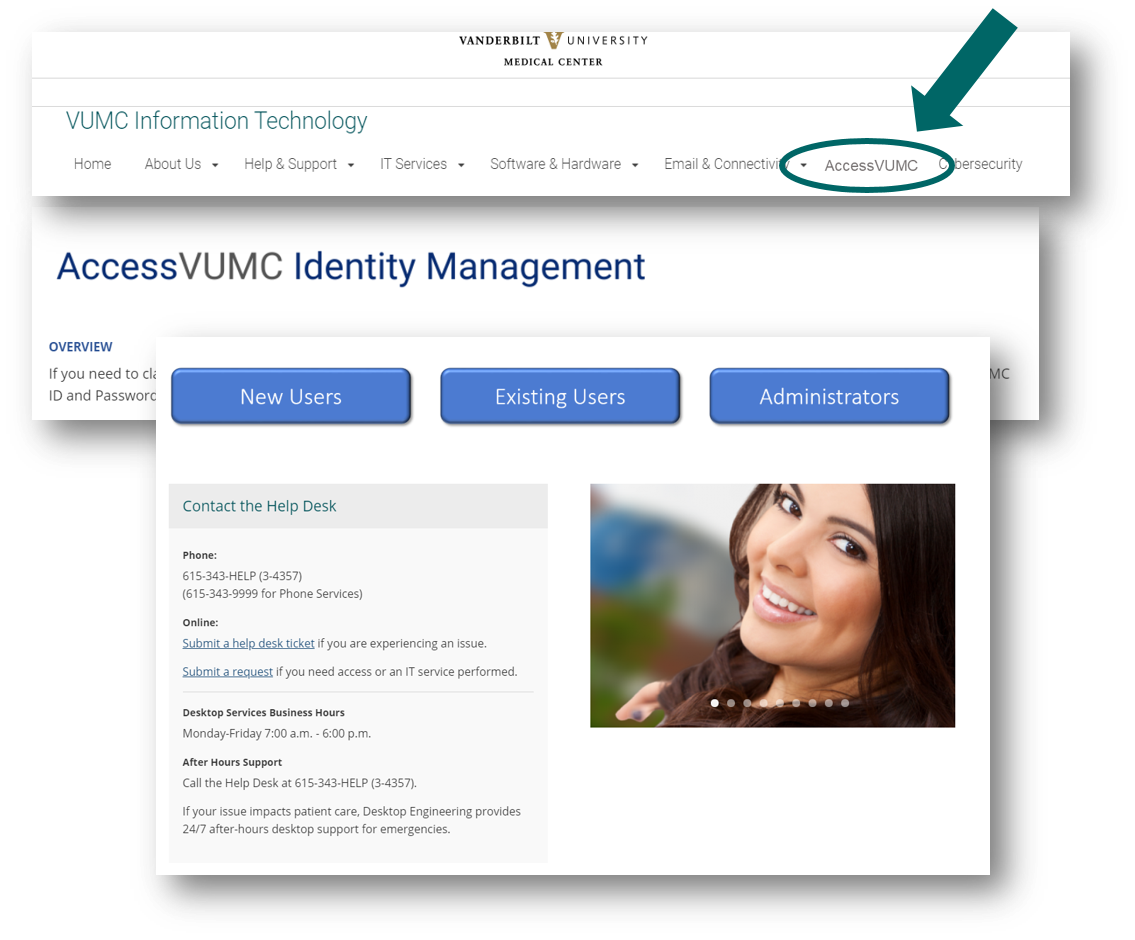 ---
Multi-Factor Authentication
Enrollment in Multi-Factor Authentication will become a requirement for all current employees and other workforce members (including contractors, vendors, and other sponsored employee 'guests') who want to manage a password within AccessVUMC
New employees and other workforce members (including contractors, vendors, and other sponsored employee 'guests') will be required to enroll in Multi-Factor Authentication once they receive their VUMC ID, in order to manage their password
Visit the Enterprise Cybersecurity MFA Home Page for more information
Your Department
Departments that sponsor vendors, contractors, student employees, and other employee 'guests' should ensure that these users receive information about AccessVUMC dates and requirements
Departments with websites, applications, or other technology should update their information to include the new AccessVUMC and VUMC ID nomenclature by the end of Fiscal Year 2020
Hard copies of application-related information should also be updated
Administrators of Resource Accounts
Get the User Guide for Administrators of Resource Accounts
There's a new link to Request Resource Account services in Pegasus: https://pegasus.vumc.org/request/start/5656/?s=
Assistance and Support