About the Vanderbilt Department of Surgery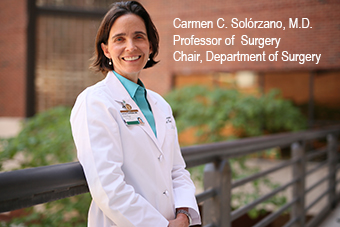 The Department of Surgery at Vanderbilt University School of Medicine is the largest of seven Departments in the Section of Surgical Sciences. Founded in 1925, it is the product of a long tradition of excellence in patient care, education and innovation. Our Department is organized into six Divisions: General Surgery, Hepatobiliary Surgery and Liver Transplantation, Kidney and Pancreas Transplantation, Surgical Oncology and Endocrine Surgery, Vascular Surgery, Trauma and Surgical Critical Care including Burn Surgery and Emergency General Surgery.  We provide services to distinct but geographically close hospitals including the Vanderbilt University Medical Center, the Vanderbilt Monroe Carell Jr. Children's Hospital, the Nashville Veterans Affairs Medical Center, Nashville General Hospital, and Williamson Medical Center.
The Department is home to a remarkable group of investigators spanning the continuum from basic science through translational studies to clinical research.  Our mission is to provide the highest quality patient care, educate the next generation of surgeon leaders and produce solutions to surgical problems that change practice.
Our surgical residency and fellowship programs are designed to provide an outstanding experience at all levels. Programs are individualized so each trainee is prepared to function as an independent surgeon upon graduation. In addition to our top Surgery residency program we offer seven fellowship training programs, including:
Please look around our site to learn more about the Department, and please contact me if you have questions or if I can be of assistance.
Sincerely,
Carmen C. Solórzano, M.D., F.A.C.S.
Professor of  Surgery
Chair, Department of Surgery
Director, Vanderbilt Endocrine Surgery