Victoria Morgan, PhD, and Todd Peterson, PhD, Department of Radiology faculty in the Vanderbilt University Institute of Imaging Science (VUIIS), have been elected to the American Institute for Medical and Biological Engineering (AIMBE) College of Fellows.
An honor bestowed on the top two percent of medical and biological engineers across academia, industry and government, AIMBE College membership is granted to individuals who have made significant contributions to the field of biomedical engineering. Nominated for election to the College by John Gore, PhD, Professor of Radiology and Director of VUIIS, Drs. Morgan and Peterson are among 156 members that will be inducted into the College of Fellows Class of 2020 this year.
"Dr. Morgan and Peterson both exemplify excellence in research and education, as well as professional service to their specialties," said Dr. Gore. "Dr. Morgan is recognized for her outstanding contributions to functional magnetic resonance imaging (MRI) and the translation of advanced neuroimaging into clinical practice with direct benefits to patients, especially to our understanding and management of epilepsy. Dr. Peterson is a leading expert in the design of novel nuclear imaging detectors and their uses and applications in advancing imaging systems for single-photon emission computed tomography (SPECT) and positron emission tomography (PET). Both are leaders in their fields and also play leadership roles within Vanderbilt." 
As members of the College, Drs. Morgan and Peterson will join an elite group of engineers to help advance AIMBE's mission to promote medical and biological engineering through advocacy. 
"I am excited to become a AIMBE Fellow because it provides an opportunity to make a broader impact beyond my university and local community," said Dr. Morgan. "I look forward to partnering with other AIMBE members to advocate for public policy issues to benefit society through medical and biological engineering."
"It is a great honor to be recognized as being worthy to join the esteemed ranks of AIMBE's College of Fellows," added Dr. Peterson. "The organization's focus on improving health care and communicating the value of our work to the public and to government is something I am eager to support."
Over the years, Drs. Morgan and Peterson have collaborated with researchers across Vanderbilt University and the Medical Center to improve patient care through innovation in medical imaging and engineering. 
Dr. Morgan joined the Department of Radiology in 1999, and currently holds secondary faculty appointments in the departments of Biomedical Engineering, Neurological Surgery, and Neurology. Her research focuses on the development of MRI methods to improve neurosurgical outcomes in patients with epilepsy. She is currently the Principal Investigator on two R01 grants funded by the National Institutes of Health's National Institute of Neurological Disorders and Stroke. 
Dr. Peterson joined Vanderbilt in 2003. He has served as VUIIS's Director of Nuclear Imaging, and in 2019 was appointed Director of VUIIS's Radiochemistry Core Lab. In his research, Dr. Peterson focuses on the application of semiconductor detectors to nuclear medicine with an emphasis on high-resolution pinhole SPECT. In addition, he is active in methods development and the application of preclinical and clinical positron emission tomography across a wide range of research areas, including cancer and neurology.
To date, 26 faculty from Vanderbilt University and the Medical Center have joined the AIMBE College of Fellows. Department of Radiology colleagues that have previously received this honor include Drs. Gore, Aaron Brill, Bruce Damon and Ronald Price.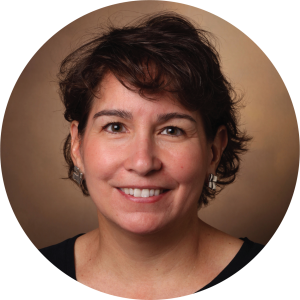 Victoria Morgan, PhD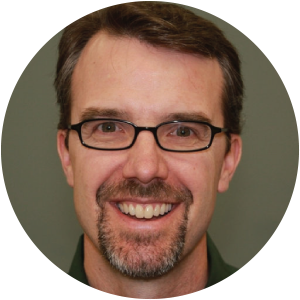 Todd Peterson, PhD