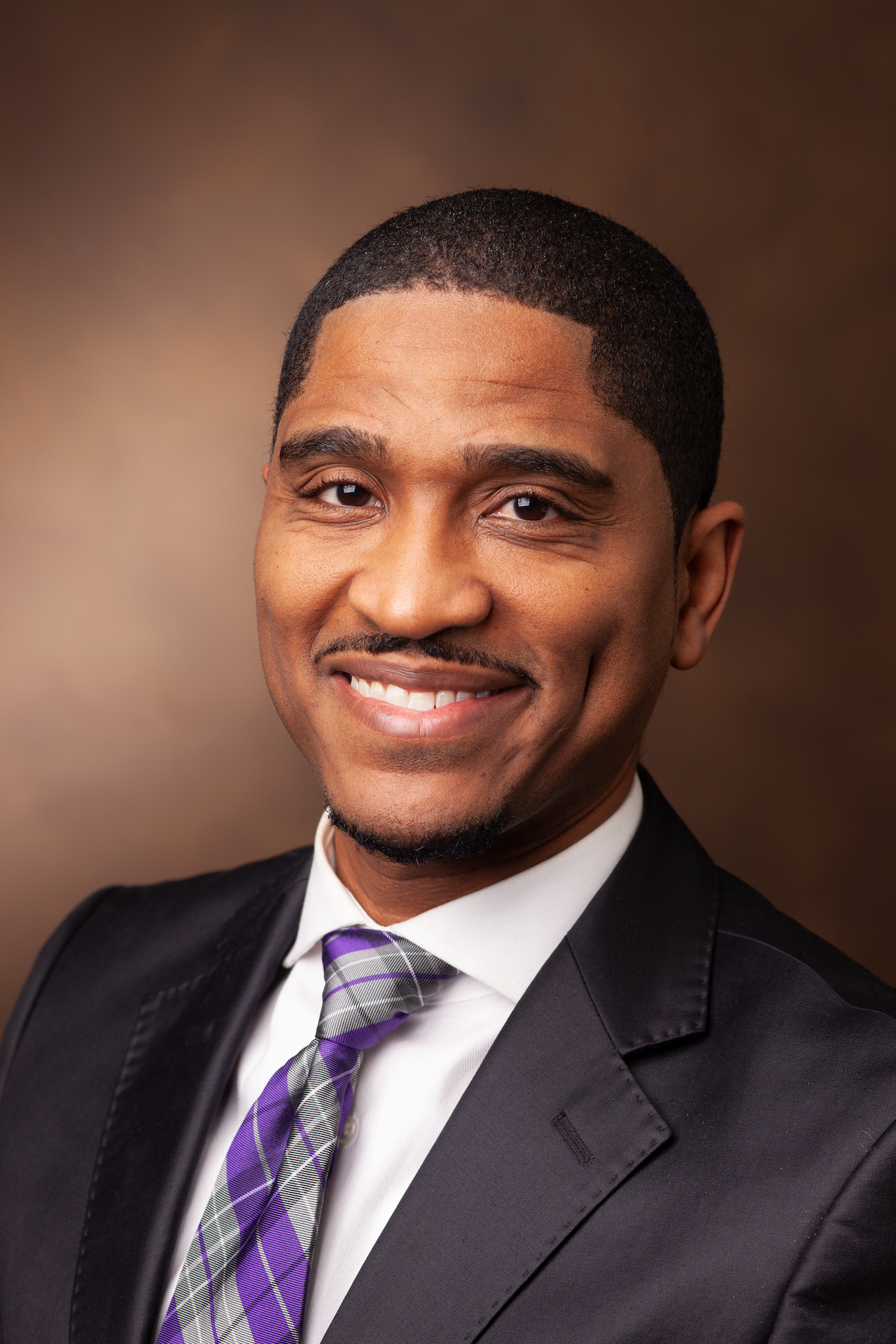 Laveil Allen, M.D.
Radiology & Radiological Sciences
Executive Medical Director
Radiology & Radiological Sciences
Laveil Allen, M.D., is a native Nashvillian. He completed his undergraduate studies at Tennessee State University prior to enrolling at Meharry Medical College, where he earned his medical degree with honors. Following Meharry Medical College, Dr. Allen completed a transitional intern year at Harvard, Cambridge Hospital and served as a clinical fellow at Harvard Medical School. Subsequently, he completed his residency in Diagnostic Radiology at Tulane University Hospital. In 2015, Dr. Allen joined VUMC as an Emergency Radiology faculty member while simultaneously completing his fellowship training in Musculoskeletal Radiology. In 2023, he was promoted from Assistant to Associate Professor.
Dr. Allen is a dually appointed faculty member in the Departments of Emergency Medicine and Radiology & Radiological Sciences at Vanderbilt University Medical Center. He currently serves as the Executive Medical Director. Dr. Allen also proudly serves as the Faculty Advisor to the Meharry Medical College - Vanderbilt Student Alliance. In addition, he holds an appointment at Meharry Medical College as an adjunct professor, where he serves as the senior director for the Meharry Medical College Diagnostic Radiology Clerkship Program. Dr. Allen has also served in many additional leadership roles with VUMC's Department of Radiology, including multiple years as the Assistant Residency Program Director.
He is a member of the Alpha Phi Omega Honor Society, American Board of Radiology, American College of Radiology, American Society of Emergency Radiologist, American Roentgen Ray Society and the Radiological Society of North America.
PUBLICATIONS
Laveil M. Allen, MD; Joanna Shechtel, MD; Katherine Frederick-Dyer, MD; L. Taylor Davis, MD; LeAnn S. Stokes, MD; Brent Savoie, MD, JD; Sumit Pruthi, MBBS; Cameron Henry, MD; Sarah Allen, CMNT, MBA; Sheryl Redlin Frazier, RN, MSN; Reed A. Omary, MD, MS. Rapid Response to the Acute Iodinated Contrast Shortage During the COVID-19 Pandemic: Single – Institution. Journal of the American College of Radiology. May 2022. PMID: 35598634
Laveil Allen MD; Navid Eghbalieh MD; Montu Patel MD; Lorenza Garza MD; Harold R. Neitzschman MD, FACR; Michael Serou MD. Bilateral Patellar Hypoplasia: Beyond the Skeletal Anomalies. Journal of the Louisiana State Medical Society. March/April 2013. Vol 165: 99-101. PMID 23734541.
Garza L MD, Allen L, MD; Eghbalieh N, MD; Neitzschman H, MD; Palacios E, MD. Cranial Fasciitis of Childhood. Journal of the Louisiana State Medical Society. November/December 2012. Vol 164: 347-9. PMID 23431678.
Neal M. Jackson, MD; Victoria B. Givens, BS; Clelie C. Carpenter, BS; Laveil M. Allen, MD; Brooke L. Morrell, MD; Charles Hurth; Moises A. Arriaga, MD; Yu-Lan Mary Ying, MD; Christopher Arcement, MD; Kevin S. McCarter PhD; Anita Jeyakumar, MD, MS, FACS. Cochlear Trajectory in Pediatric Patients. Laryngoscope 2014 October 27. Epublication.
Crystal P. Le, Michael Rosenberg, Laveil Allen, MD, Alejandra A. Valenzuela, MD. Sphenoid Sinus Dehiscence as a Risk Factor in Immunocompromised Patients. Journal of the Louisiana State Medical Society. March/April 2014. Vol 166: 70-72. PMID 23734541.