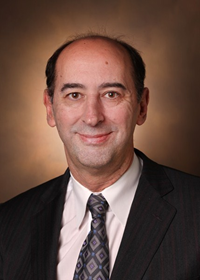 Simon A. Mallal, M.B.B.S.
Major E.B. Stahlman Chair in Infectious Diseases and Inflammation
Professor of Pathology, Microbiology and Immunology
MCN A-2200
1161 21st Ave South
Nashville
Tennessee
37232-2582
Immunometabolism & Metabolic Diseases, Tumor Biology & Tumor Immunology
Dr. Mallal completed his training in Internal Medicine, Clinical Immunology and Pathology and led the development of HIV services and one of the first computerized cohort studies in Western Australia before undertaking a postdoctoral fellowship in Infectious Diseases at Johns Hopkins Medical School. He has undertaken clinical practice management altering research throughout his career, efforts that have informed and directed his basic science research. This has had impacts over time in the domains of: reproductive endocrinology, genetic disease association studies, immune restoration disease in HIV, improved efficacy of antiretroviral therapy, mitochondrial toxicity and metabolic complications of antiretroviral therapy, use of pharmacogenetic tests to avoid drug hypersensitivity, and HIV and Hepatitis C adaptation to HLA restricted immune responses to support vaccine immunogen design and potential eradication approaches. His group discovered the association between HLA-B*5701 and abacavir hypersensitivity in 2002, and he and his colleagues championed the international collaborative efforts to guide pharmacogenetic screening through the T1 to T4 phases of translation. The impact on clinical and healthcare practice and policy in these domains has been important, as has the development of new multidisciplinary capacity and approaches to translational medicine. This culminated in the establishment of a purpose-built translational medicine Institute in Western Australia, which he currently leads. 
Research Information
Dr. Mallal has championed research that has driven improvements in clinical practice in HIV and infectious diseases since the early years of the AIDS epidemic.  He provides scientific vision and leadership, promoting collaborations on all types of HIV research within and across the institutions (especially translational and disparities-related research), improving communications and outreach to the community, and fostering productive interactions with colleagues at other academic institutions. He chairs the Executive Committee (EC) of the TN-CFAR.
Publications on