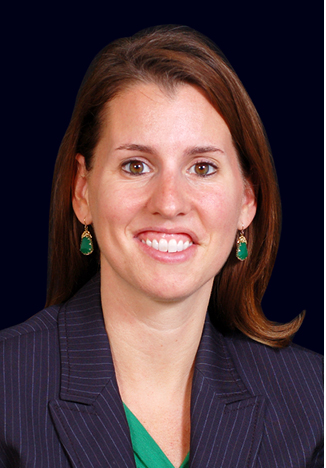 Jennifer C. Andrews, M.D.
Associate Professor of Pathology, Microbiology and Immunology
Associate Professor of Pediatrics
The Vanderbilt Clinic
Suite 4605
1301 Medical Center Drive
Nashville
Tennessee
37232
Clinical trials, Pediatric Transfusion Medicine, blood utilization
Clinical Interests
Dr. Andrews completed her residency in Pediatrics at the University of North Carolina-Chapel Hill in 2007, her fellowship in Pediatric Hematology/Oncology at Emory University in 2011, and her fellowship in Transfusion Medicine/Blood Banking at Stanford in 2012. She was a Clinical Assistant and Associate Professor of Pathology and Pediatrics at Stanford from 2012 until she joined the faculty at Vanderbilt in the summer of 2018. Dr. Andrews practices benign Hematology at Monroe Carell Jr. Children's Hospital, which includes the care of children with anemia, neutropenia, thrombocytopenia and other blood disorders. Dr. Andrews also practices Transfusion Medicine, where she cares for adults and children needing apheresis procedures including sickle cell patients. She has won multiple teaching awards from medical students, residents and fellows at Stanford University for her clinical teaching.
Research Information
Dr. Andrews is an internationally recognized expert in Pediatric Transfusion Medicine and participates in international and multi-institutional clinical trials investigating safe blood transfusions and practices and laboratory testing, especially in children. She also leads a multidisciplinary team in Patient Blood Management, and is board-certified in Clinical Informatics. Her research interests include medical education, Pediatric Transfusion Medicine, blood utilization and use of technology to optimize practice.
Publications on