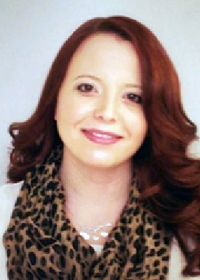 Jennifer Angeline Gaddy, Ph.D.
Assistant Professor of Medicine
Assistant Professor of Pathology, Microbiology and Immunology
A2200 Medical Center North
1161 21st Avenue South
Nashville
Tennessee
37232-2582
Helicobacter pylori,  microbiology, cellular, molecular, and structural biology, protein, Acinetobacter baumannii
Jennifer A. Gaddy received her undergraduate degrees in Chemistry and Biology from Indiana University (East) and her Ph.D. from Miami University in Oxford, Ohio. Her doctoral work in the laboratory of Dr. Luis A. Actis focused on how the emerging opportunistic pathogen Acinetobacter baumannii forms biofilms and how iron-acquisition systems such as siderophore biosynthesis pathways help facilitate a pathogenic lifestyle for this organism. Dr. Gaddy came to Vanderbilt University in 2010 for a post-doctoral fellowship in the laboratory of Dr. Timothy L. Cover. Dr. Gaddy's post-doctoral research focused on the gastric pathogen Helicobacter pylori and how it elaborates toxin secretion in response to varying conditions of micronutrient ions. Dr. Gaddy was promoted to junior faculty in 2013 and is currently funded through the Dept. of Veterans Affairs to study how dietary micronutrient intake affects bacterial infection, toxin secretion and disease progression.
Research Description