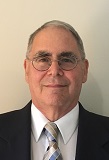 H. Earl Ruley, Ph.D.
Professor Emeritus of Pathology, Microbiology and Immunology
Genetic analysis of growth control and development
H. Earl Ruley is Professor Emeritus of Pathology, Microbiology and Immunology. He received his Ph.D. in 1980 from the University of North Carolina, Chapel Hill, and completed post-doctoral training at the Imperial Cancer Research Fund in London, England. He has held positions as a staff scientist at the Cold Spring Harbor Laboratory and as Assistant and Associate Professor of Biology at the MIT Center for Cancer Research. His research program made significant contributions concerning basic mechanisms of cell transformation by viral and cellular oncogenes; interactions between oncogenes and tumor suppressor genes; mammalian functional genomics (focused on cancer, immunology and stem cell biology) and protein therapeutics. Professor Ruley was Program Leader of the Cancer Genetics and Genomics, Cancer Proteomics and Genomics, and Genome Maintenance programs of the Vanderbilt-Ingram Cancer Center. He has served on a number of advisory panels for government and industry and the Vanderbilt Graduate Education Committee, the Admissions Committee for the Medical Scientist Training Program, the IGP Curriculum Committee and the VMSI Promotions Committee. Professor Ruley was active in training basic scientists at both the pre- and postdoctoral levels and as facilitator in the Case Based Learning component of VMS I. He served for fifteen years as director of the Viruses, Nucleic Acids, and Cancer training grant from the National Cancer Institute. He most recently taught the Foundations in Virology, Research Proposals, and Foundations in Medical Sciences courses in the Graduate School and the School of Medicine. His honors include selection as a Rita Allen Foundation Scholar, recognition by Science Digest as one of America's Brightest Scientists Under 40, the Latham Family Professor, and the Ingram Professor of Cancer Research, and he has received the Sidney P. Colliwick Faculty Research Award and the John Hash Award for teaching excellence.
Publications on