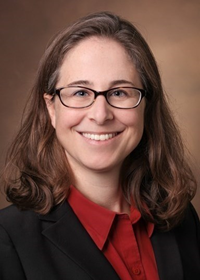 Emily F. Mason, M.D., Ph.D.
Assistant Professor of Pathology, Microbiology and Immunology
4603A TVC
1161 21st Avenue South
Nashville
Tennessee
37232-2582
Dr. Mason received her M.D. as well as her Ph.D. in Molecular Cancer Biology from Duke University. She completed her residency in Anatomic and Clinical Pathology and Hematopathology fellowship training at Brigham and Women's Hospital/Harvard Medical School. She joined the faculty at Vanderbilt in the Division of Hematopathology in 2016, where her clinical responsibilities include time on the Bone Marrow/Tissue Biopsy, Flow Cytometry, FISH, and Next Generation Sequencing services. She also serves as the Program Director for the Hematopathology Fellowship.
Research Description