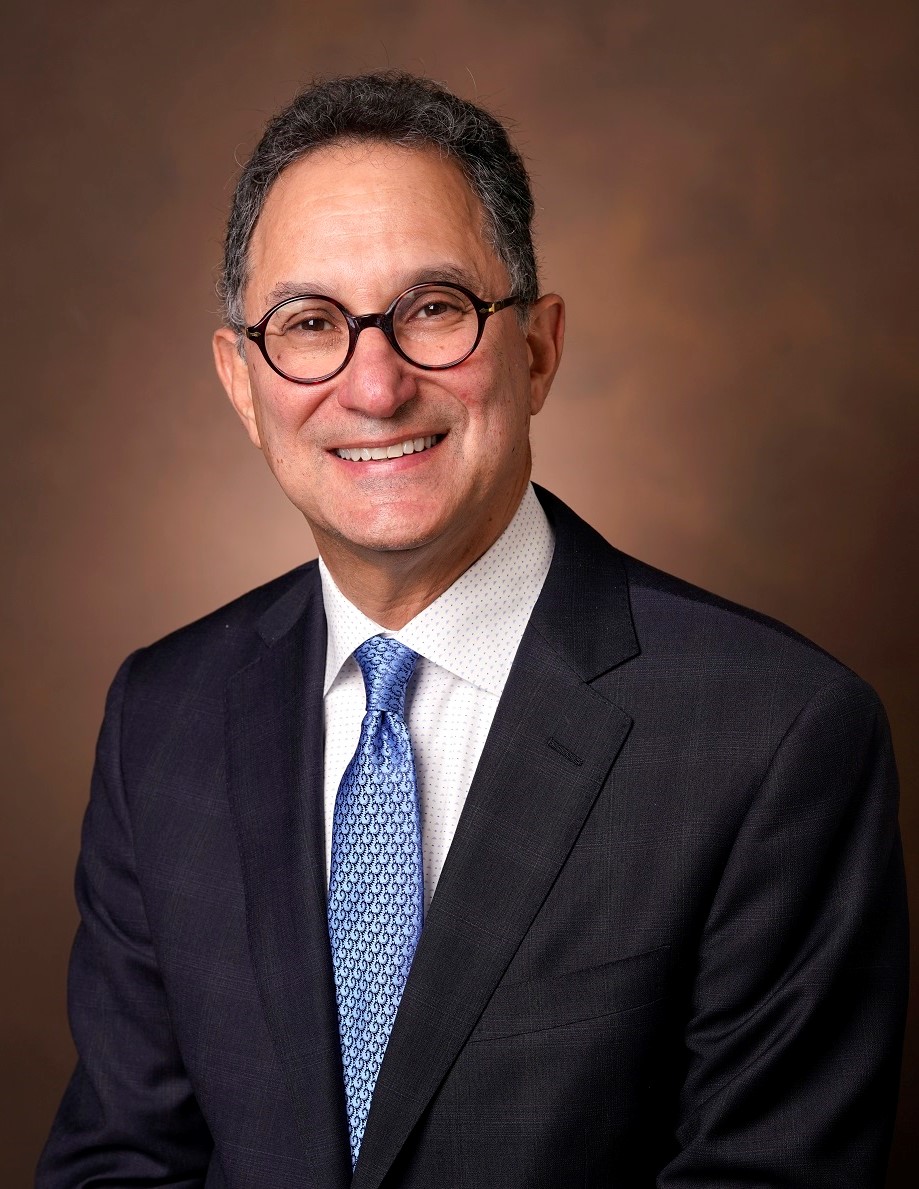 Dear Friends:
As we head into our second year of the COVID-19 pandemic, I am overwhelmed by the continued efforts of the Vanderbilt Eye Institute faculty and staff, who have been able to continue our extraordinary trajectory of growth and accomplishment despite these ongoing challenges. We continue to grow our faculty, expand our clinical footprint, add new educational programs, and increase our research initiatives. As I approach my 20th year as chairman, I continue to be grateful for the leadership of my two predecessors as chair, Drs. James Elliott and Denis O'Day, and know that they would be flushed with pride to see the progress we have made since Dr. Elliott was recruited in the 1960s as Vanderbilt's first full-time ophthalmologist.
As the 2020-21 academic year began, we had experienced a dramatic reduction in clinical services prompted by the nation-wide stoppage of routine and elective care, reducing our clinic volumes to 25% of normal and our surgical volumes even more. A large percentage of the VEI staff had relocated off campus to work from home and our educational programs shifted from face-to-face to virtual. However, by mid-summer, our clinical volumes had regained their pre-pandemic levels and we gradually accelerated our usual training and research programs, albeit with some hybrid formats. Mid-year, our region experienced an enormous surge in cases and hospitalizations; fortunately, the rollout of immunization helped turn this around as well.
Along the way, the Vanderbilt Eye Institute demonstrated its extraordinary culture of collegiality and collaboration. Regardless of what was thrown at them by the pandemic, staff and faculty quickly adapted to the changes imposed upon them, whether it meant having job responsibilities amended, using the time away from the research lab as an opportunity to finish manuscripts and write grants, or developing a series of spectacular virtual conferences, spanning the spectrum of subspecialties and engaging colleagues from institutions across the nation. Throughout the year, I continued to host VEI Town Halls, keeping everyone up to speed on what was happening locally and regionally and fielding numerous questions. While the COVID-19 pandemic certainly has been a crisis⁠—and one that doesn't seem to want to go away⁠—it also was an opportunity to test our grit and resiliency, and we passed with flying colors!
As I reflect on our educational programs, they clearly are thriving. Our combined internship program is now hard-wired, where all five of our new residents complete a year as a surgery intern at Vanderbilt during which they spent 3 months in ophthalmology at the Vanderbilt Eye Institute. As our "interns" start their formal residency in July, they have considerable experience and skills in our field. Following on the inauguration of a fellowship program in oculoplastics in 2018, and ocular oncology in 2019, we successfully launched our glaucoma fellowship in July, 2020, adding to our long-standing superb training in pediatric ophthalmology and retina. In addition, we welcomed our first trainee in our new pediatric optometry program and our first trainee in our program to train ophthalmic technicians.
Our research program continues to thrive. In 2003, we had two grants from the National Eye Institute and ranked below #50 in ophthalmology department NIH funding; in 2017, the Vanderbilt Eye Institute ascended to the top ten, and we have maintained that top ten ranking every year since, rising as high as #3 in 2018. As at every institution with a robust research enterprise, success in grant funding is the result of outstanding efforts by superb scientists: and we are privileged to have an extraordinary team of vision researchers. However, there are superb investigators across the country. At the Vanderbilt Eye Institute, our vision research initiative has been driven by three additional critical ingredients: a well -defined strategic plan, outstanding mentorship, and remarkable collaboration. As well, we have been privileged to receive extraordinary philanthropic support, highlighted by a $10 million gift from an anonymous donor to support regenerative visual neuroscience and the establishment of a $4 million directorship in pediatric vision research catalyzed by a $2M gift from the Knights Templar Eye Foundation in honor of John Penn, PhD.
VEI has a clear vision of our research priorities. From the outset, we determined that we could not study all parts of the eye and all diseases. Rather, we felt that our ability to maximize impact would result from narrowing our focus to the key blinding diseases: age-related macular degeneration, retinal vascular diseases (diabetic retinopathy and ROP), and glaucoma. We selected 4 research initiatives defined by approach and discipline: interventional medicine, vascular biology and nanotechnology, pharmacogenomics and human genetics, and aging and regenerative medicine. We promoted cross-fertilization and linked these initiatives to the blinding diseases: Preserving Vision Through Discovery.
Mentorship is another key ingredient to our "secret sauce". Our research enterprise consists of a senior scientist directing an initiative with a team of more junior investigators. Each faculty member has a mentor or a committee or mentors to oversee their career development. Scientists are encouraged to take care of Vanderbilt University Medical Center's robust trove of resources to assist in idea development, grant writing, and access to core resources.
Finally, Vanderbilt boast a unique culture of collegiality and collaboration that enhances every discovery program. At VEI, we are home to the Vanderbilt Vision Research Center, a collaboration of over 50 vision scientists across campus, from bioengineering to psychology. We have developed impressive core resources, co-host research seminars, and share talented trainees and technical support. In addition, our investigators have as many as 150 collaborations within and outside Vanderbilt, strengthening our efforts to fuel discovery, share ideas, and bring others into our exciting.
Despite the continued challenges of the pandemic, I remain inspired by the impact we are having on patient care, training, and discovery. And our future is even brighter. I invite you to explore our website to learn more about VEI and our quest to transform vision care in the 21st century.
Paul Sternberg, Jr., M.D.
G.W. Hale Professor & Chairman