Message from the Fellowship Program Director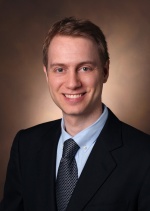 The Ocular Oncology Fellowship Program will provide the ophthalmologist with expertise in the evaluation, diagnosis, and medical and surgical management of patients with ocular tumors. During the one-year fellowship, the fellow will have extensive experience with adult and pediatric patients with the full array of common and rare intraocular tumors, ocular surface tumors, and orbital tumors. The fellow will likewise gain comfort managing the complications of radiotherapy and the ocular side effects of systemic cancer therapies.
The goal of the Vanderbilt Eye Institute fellowship program is to train competent and compassionate clinicians, who will be proficient and feel comfortable managing these complex patients with life- and eye-threatening conditions. It is our hope that fellows will subsequently incorporate the care of eye tumor patients as a large part of their practice, and that they will serve as a resource to whom other ophthalmologists and subspecialists can refer these patients.
The Vanderbilt fellowship program is rare among other similar fellowships across the country in that the fellow will work with multiple physicians with expertise in different types of eye tumors, rather than having a single mentor. Each mentor brings a different set of skills, perspective, and style. Thus, the fellow may learn several approaches to treating a certain condition and will graduate with a full "tool-kit". This also allows for robust discussion at the numerous educational conferences and provides diverse opportunities for the fellow to pursue clinical or laboratory research to suit their own personal interests and their own career goals.
Anthony B. Daniels, M.D., M.Sc.
Chief, Division of Ocular Oncology and Pathology
Program Director, Ocular Oncology Fellowship
Ocular Oncology Faculty and Areas of Expertise
Behin Barahimi, M.D.
Eyelid and orbital tumors
Mohs' reconstruction
Anthony B. Daniels, M.D., M.Sc.
Intraocular tumors in adults and children
Ocular lymphoma
Conjunctival tumors
Radiation retinopathy and paraneoplastic retinopathies
Louise Mawn, M.D.
Eyelid and orbital tumors
Christine Shieh, M.D.
Conjunctival tumors
Ocular surface complications of chemotherapy and radiation
Rachel Sobel, M.D.
Eyelid and orbital tumors
Mohs' reconstruction
Clinical Experience
Vanderbilt is a regional and national referral center for the diagnosis and management of the full spectrum of ocular and periocular tumors. Fellows will gain extensive experience in the diagnosis and management of uveal melanoma and simulating lesions, retinoblastoma and simulating lesions, retinal capillary hemangioblastomas, ocular metastases, lymphoma, benign choroidal and retinal tumors, conjunctival tumors, eyelid tumors, and orbital tumors. In addition, there will be extensive experience with the management of radiation retinopathy and paraneoplastic retinopathies. Fellows can expect to commonly see tumors, conditions, and syndromes that are otherwise exceedingly rare. Fellows will gain expertise in the evaluation of patients with these conditions, the interpretation of ancillary imaging studies, and the medical, radiological, and surgical management of all these tumors.
Surgical and Procedural Training
The fellow can expect to gain proficiency with plaque brachytherapy and fiducial marker placement, choroidal tumor biopsy, conjunctival tumor excision and ocular surface reconstruction, eyelid tumor excision and reconstruction, orbitotomy and orbital tumor removal, enucleation and exenteration, and Mohs' reconstruction.
Fellows will also gain expertise in transpupillary thermotherapy, photodynamic therapy, laser photocoagulation, cryotherapy, and intravitreal injections. Fellows who already have previous vitreoretinal fellowship training can expect additional opportunities for vitreoretinal procedures including vitrectomy and membrane peels.
Ancillary Services
Fellows will gain expertise in the performance and interpretation of A- and B-scan ultrasonography and ultrasound biomicroscopy. Additional state-of-the-art imaging and diagnostic equipment that is available and routinely used in the evaluation of ocular tumors at Vanderbilt include digital fundus and anterior segment photography, fluorescein and indocyanine green angiography, RetCam and ultra-widefield Optos photography and fluorescein angiography, spectral-domain optical coherence tomography and enhanced depth imaging (EDI) OCT, OCT angiography, and electroretinography. These are all available in both the clinic areas as well as in the operating rooms, including intraoperative OCT and handheld OCT angiography. The fellow will have ample opportunity to learn the techniques for performing and interpreting these tests.
Lectures and Conferences
Weekly ocular oncology educational conferences occur at 7 AM every week on either Monday or Tuesday morning (day alternates by week). The themes of these conferences alternate between interesting/challenging cases, journal club, and clinicopathologic conferences, and are conducted in conjunction with the retina fellows, oculoplastics fellows, and residents. Conferences are attended by all ocular oncology faculty mentors.
Fellows will also participate in the ocular oncology tumor board on Wednesday mornings at 7 AM, along with representatives from medical oncology, pediatric oncology, radiology, pathology, radiation oncology, and the neurointerventional program.
Ocular Oncology Fellows will participate in the Ophthalmology Department's Grand Rounds each Friday morning at 7 AM.
Ocular Oncology Research
There is a modest amount of dedicated research time built into the fellowship schedule, and there are a multitude of ways in which fellows can fulfill their research requirements in a manner that is tailored toward their own career plans. Opportunities range from bench science to clinical research to designing engineering prototypes to involvement in the design and execution of clinical trials. There is no desire to have a "cookie-cutter" approach to research for all fellows, but rather to have the research component augment the fellow's clinical education. Mentors will help challenge fellows to begin to think about how to solve tomorrow's problems in ocular oncology, using the multitude of technologies and opportunities available throughout the medical center. All fellows will present their research at a relevant conference, and funding is available for travel expenses.
Appointment
The fellow has an appointment as an Instructor in the Department of Ophthalmology and Visual Sciences. The fellowship lasts for one year starting in July.
Affiliated Hospitals
The majority of the fellowship experience is provided at the Vanderbilt Eye Institute in Nashville, TN. Surgery is performed at the Vanderbilt University Medical Center, Cool Springs Surgery Center in Franklin, and the Monroe Carell Jr. Children's Hospital at Vanderbilt.
Evaluations
Fellows receive both formal and informal feedback from faculty. Semi-annual meetings will be held to evaluate the fellow's performance and to provide an opportunity to discuss the fellowship experience.
Compensation
The salary is commensurate with PGY-5 status. A stipend is available for educational development and travel to national meetings for presentations. Malpractice and health insurance premiums are covered. A comprehensive benefits package is also available through VUMC.
Vacation
Fellows are allowed two weeks of vacation. This does not include days spent presenting at national meetings.
Call Schedule
The ocular oncology fellow will serve as a back-up to the residents for ocular oncology-related cases. Surgical cases on call will be supervised by one of the ocular oncology faculty. The fellow will also participate in the Ophthalmology department general call schedule, serving about 2 weeks during the course of the year (additional call is available for additional compensation, if the fellow so desires).
SF Match Participation
Although this fellowship initially functioned "outside the match", the Vanderbilt Ocular Oncology Fellowship will begin to participate in the SF Match process as of 2020, for fellows planning to enter fellowship beginning in July of 2021. Please refer to the SFMatch website to register for the match. After registering you can view our program listing on the SFMatch directory website for all required documents. The fellowship is AUPO compliant.
Applicant Requirements
Candidates must have completed an accredited ophthalmology residency program and must be eligible to obtain an unrestricted medical license in the state of Tennessee. Pre-residency fellows are not accepted. Potential applicants who are not either US citizens or permanent residents, who are on visas, or who did not complete their ophthalmology residency in the US should contact the fellowship program director (Dr. Daniels) to determine if they would be eligible to apply for this fellowship.
Current and Former Fellows
2019-2021 Lucas L. Groves, M.D.
2021-2022 Nicole P. Rebollo Rodriguez, M.D
2022-2023 Carisa Bohnak, M.D.