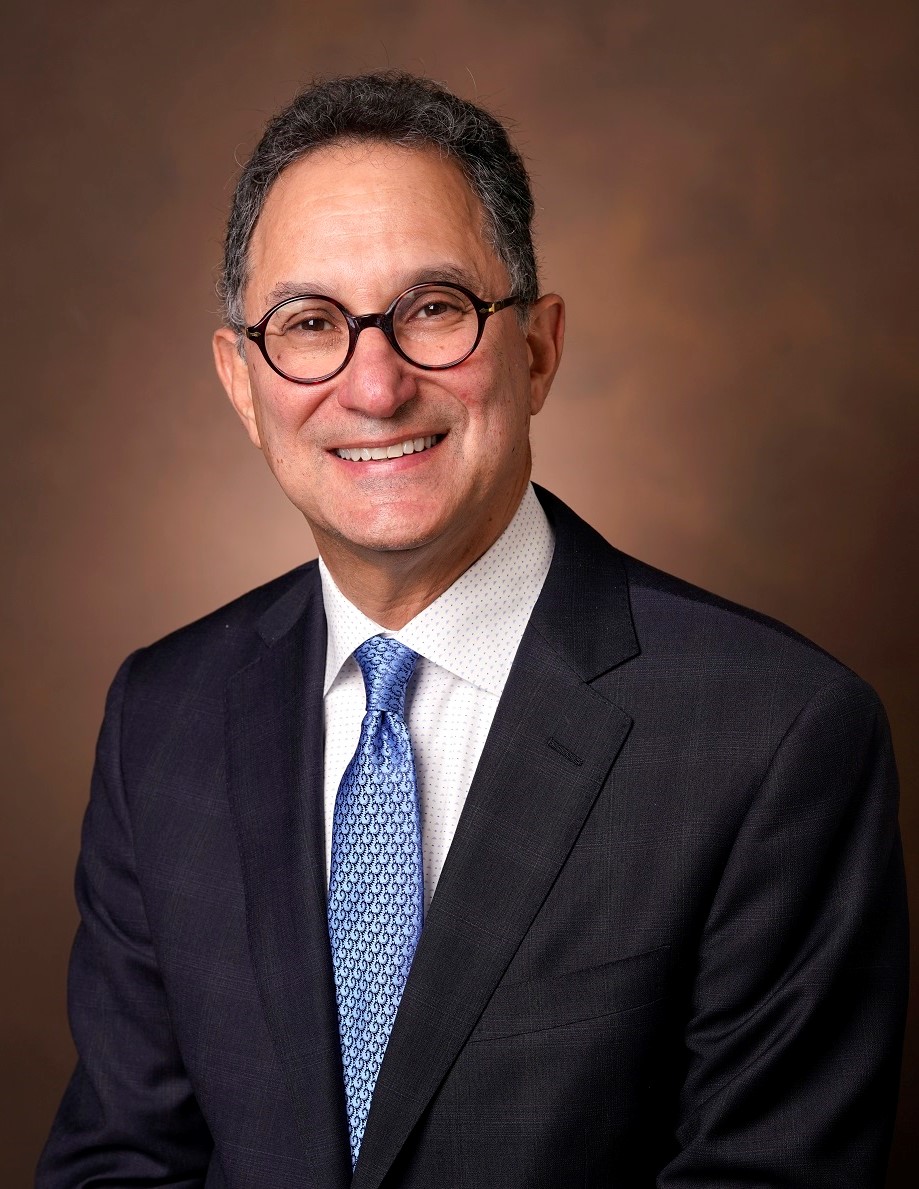 Dear Friends:
It is hard to believe that 2023 marks my 20th anniversary as chair.  As I reflect on the past 2 decades,  I am overwhelmed by the continued efforts of the Vanderbilt Eye Institute faculty and staff, who have been able to continue our extraordinary trajectory of growth and accomplishment regardless of all of the changes in healthcare and the challenges we have faced:  separation from the university, implementation of a new electronic health record, and the COVID-19 pandemic with its associated staffing challenges and financial headwinds. We continue to grow our faculty, expand our clinical footprint, add new educational programs, and increase our research initiatives. As I get ready to step back as chairman and pass the reins to my successor, Dr. David Wallace, I continue to be grateful for the leadership of my two predecessors as chair, Drs. James Elliott and Denis O'Day, and know that they would be flushed with pride to see the progress we have made since Dr. Elliott was recruited in the 1960s as Vanderbilt's first full-time ophthalmologist.
Over the years, together with VEI's vice chairs and division chiefs, the VEI has prospered through unparalleled growth among six vital facets of excellence:  leadership, education, clinical care, research, service and philanthropy. These pillars have allowed us to train superb eye doctors who have gone on to provide the highest level of patient care and scientists who have been at the cutting edge of discovery. At the same time, we have established a translational research model to advance science directly related to improving outcomes for those same patients.  
From a clinical care perspective, we have grown from seeing 35,000 patient visits per year to over 170,000.  We have opened outpatient clinics throughout our region to give patients in outlying counties better access to our care.  And we have expanded our clinical faculty to cover every specialty and subspecialty, including uveitis, ocular oncology, low vision rehabilitation, and retinal degenerations, along with an amazing cohort of doctors specializing in all aspects of pediatric eye disease, from cornea to neuro-ophthalmology. 
In 2003, we were ranked 57th among ophthalmology departments in NIH funding. By 2018, we reached the top 5 and have remained in the top 5 every year since. As at every institution with a robust research enterprise, success in grant funding is the result of outstanding efforts by superb scientists: and we are privileged to have an extraordinary team of vision researchers. However, there are superb investigators across the country. At the Vanderbilt Eye Institute, our vision research initiative has been driven by three additional critical ingredients: a well -defined strategic plan, outstanding mentorship, and remarkable collaboration.  As a result, we are on the frontier of research into interventional medicine, vascular biology and nanotechnology, pharmacogenomics and human genetics, and aging and regenerative neuroscience. 
As I reflect on our educational programs, they clearly are thriving. Our combined internship program is now hard-wired, where all five of our new residents complete a year as a surgery intern at Vanderbilt during which they spent 3 months in ophthalmology at the Vanderbilt Eye Institute. As our "interns" start their formal residency in July, they have considerable experience and skills in our field. We have expanded fellowship positions from one to eight, including retina, pediatrics, oculoplastics, ocular oncology, and glaucoma. In addition, we now have a well-established  orthoptist training program, a pediatric optometry program and launched a program to train ophthalmic technicians.

As I step down as chair and contemplate my 20 years of leading the VEI, I feel great satisfaction in our achievements, but I take even greater pride in the legacy of individuals who have made up our remarkable VEI family and who will take this community to the next level. I am proud to have been part of ushering in a new age of exploration and education at VUMC. In the Vanderbilt Eye Institute, we have created something extraordinary – not least because so many have done so much together, bonded by our common goal of preserving vision in as many people as possible. 
Tomorrow belongs to the next generation of exceptional leaders, scientists, trainees, and the philanthropists and volunteers who will support their work. And I am thrilled that VUMC has been successful in attracting Dr. David Wallace to take the baton and lead VEI forward.  Dr. Wallace is an experienced leader.  He is talented, kind, caring and visionary.    The future is bright and this much I know:  wherever Dr. Wallace and the next generation of ocular explorers are going to take us, it will be farther than the eye can see, or the mind envision.
Paul Sternberg, Jr., M.D.
G.W. Hale Professor & Chairman