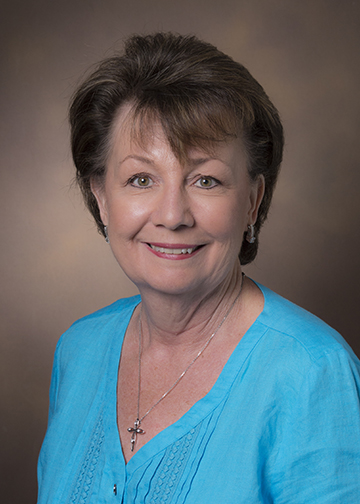 Administrative Officer - Personnel
D-4208 Medical Center North
(615) 322-8250
chereta.brigman@vumc.org
Chereta helps faculty and staff with all personnel matters including faculty offer letters, systems access, exempt staff PTO, Kronos, staff position approvals and promotions.  She also assists with payroll and Kronos time-keeping questions. 
Staff and Faculty changes: ePAC Job or Position change approvals and questions
Staff Positions: SOM Position Approval forms, assist with Talent Central, new position numbers, conduct a salary equity review or reclassify a position
Security Manager: access to StarPanel, Epic, VPIMs, Secur-ID Tokens, various e-Biz administrative information

Faculty Recruitment: review draft offer letters, CVs, & proformas. Upon review routes to SOM Dean's Office as appropriate for approval.
For general Vanderbilt University Medical Center Human Resource policy and procedures, please visit:
Staff Recruitment - SOM Guidelines & Approval Forms
The Section of Surgical Sciences Credo Award
This Section Credo Award is given quarterly and was designed to celebrate and honor outstanding staff members who have demonstrated VUMC standards and all-around Credo behaviors. Nominate your coworkers and colleagues you feel deserve recognition. You may keep submitting and updating multiple times.
If possible, try to provide verbiage and/or specific example which speaks to each of the 6 credo behaviors (highest priority, professional, etc.) Nominations that provide specific examples and have more information typically receive higher consideration. The Committee also suggests you to work with a (or several) faculty member(s) to help support the nomination with a reference/nomination letter(s), when possible.
Click here to submit the Section Credo Nomination Form