Department of Radiology and Radiological Sciences Grand Rounds
"Reflections on Photography and Leadership"
featuring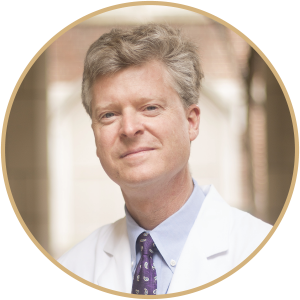 Reid C. Thompson, M.D.
William F. Meacham Chair and Professor of Neurological Surgery
Professor of Otolaryngology
Vanderbilt University Medical Center
Nashville, Tennessee
Friday, April 19, 2019 | Noon - 1 p.m.
MCN CCC-1111
---------------------------------------------------------------
This grand rounds lecture is designed for faculty, residents, staff and medical students.
Learning objectives of this presentation include:
Describe three actionable attributes of leadership
Describe how leadership is an art form
Define how time is an element of leadership
+++
Reid C. Thompson, M.D., has served as the William F. Meacham Professor and Chairman of the Department of Neurological Surgery at Vanderbilt University Medical Center since 2010. He is also Director of Neurosurgical Oncology at Vanderbilt and has served as Director of the Vanderbilt Brain Tumor Research Center since 2002. His clinical and research interests are focused on brain tumors. He graduated magna cum laude with a degree in the Biological Sciences from the University of Maryland Baltimore County.  Dr. Thompson received his M.D. in 1989 from the Johns Hopkins University School of Medicine. He completed the Halsted Internship in General Surgery and Residency in Neurological Surgery between 1989 and 1995 at the Johns Hopkins Hospital. He then completed a one-year fellowship in Cerebrovascular Surgery at Stanford University School of Medicine.  In 1997, Dr. Thompson moved to Los Angeles where he was one of the founding members of the Neurosurgical Institute at Cedars-Sinai Medical Center.  He became an Assistant Professor of Neurosurgery at University of California at Irvine before being recruited to Vanderbilt in 2002.  Dr. Thompson is an active neurosurgeon with a high volume intracranial clinical practice.  He has done over 4000 craniotomies.  His clinical areas of interest include the spectrum of brain tumors from benign to malignant, primary and metastatic as well as complex skull base tumors.  His research is funded by the NIH, is highly collaborative with faculty in the School of Engineering at Vanderbilt and is focused on enhancing surgical treatment of brain tumors through development of novel intra-operative imaging strategies.