Vanderbilt University Medical Center Assistant Professor of Radiology Kim Sandler, MD, and Vanderbilt University Associate Professor of Electrical Engineering, Computer Engineering and Computer Science Bennett Landman, PhD, were recently awarded the Martineau Innovation Fund Grant by the Vanderbilt Thoracic Working Group for their project, "Utilization of Machine Learning to Predict Incidence Lung Cancer in a Screening Population." 
Specifically designed to support investigators in the areas of applied and translational research for prevention, diagnosis, or treatment of thoracic cancer, the award provides $40,000 in funding through July 2020. 
Dr. Sandler, who serves as Co-director of the Vanderbilt Lung Screening Program, said this proposal was developed as a result of another, previously-funded project, "SPORE Pilot Project: Machine Learning for Prognosis Assessment," and insights from the Lung Screening Program. 
Using a previously-developed machine learning methodology, the goal of the project is to define normal imaging of the lung using imaging data from low-dose computed tomography (LDCT) scans of patients diagnosed with lung cancer after a baseline screening exam. The proposal outlines two specific aims for the project: 
Utilize image-based machine learning and Vanderbilt Lung Screening CT's to define a "normal" lung.
Utilize "N of 1" method to characterize incidence lung cancers from the Vanderbilt Lung Screening Program to identify potential individualized factor indicators of a subsequent lung cancer following a negative baseline CT scan.
Preliminary results of the project, derived from over 2,400 scans from more than 1,400 patients in the Vanderbilt Lung Screening Program, suggests that risk prediction for lung cancer is improved by combining LDCT imaging data with demographic information. 
"The majority of lung cancer screening studies do not show evidence of cancer," said Dr. Sandler. "This will allow us to combine thousands of imaging studies into an algorithm to create a 'normal lung' scan. We are hoping we can teach the algorithm to help us determine which of our patients with normal studies will go on to develop cancer on subsequent exams."
The project has implications beyond lung cancer, including predicting if individuals will go on to develop fibrosis or other lung diseases, and potentially which patients will respond to different types of therapies.  
Colleagues providing additional support on this project include Steve Deppen, PhD, and Alexis Paulson, MSN, and PhD students Riqiang Gao and Kaiwen Xu.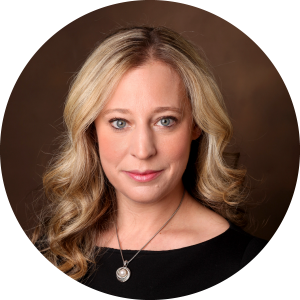 Kim Sandler, MD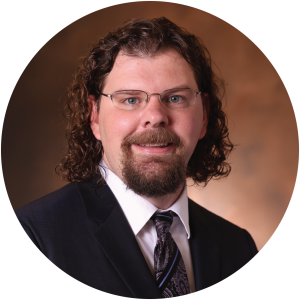 Bennett Landman, PhD