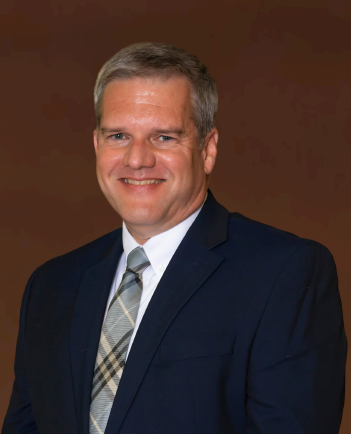 Milam Brantley, Jr., M.D., Ph.D.
Associate Vice Chair for Faculty Affairs
Education
M.D., Baylor College of Medicine, Houston, Texas
Ph.D., Baylor College of Medicine, Houston, Texas
B.A., Austin College, Sherman, Texas
Postgraduate Training
Internship
Transitional Medicine, St. John's Mercy Medical Center, St. Louis, Missouri
Residency
Ophthalmology, Washington University School of Medicine, St. Louis, Missouri
Fellowship
Medical Retina and Inherited Retinal Diseases, Moorfields Eye Hospital, London, UK
Board Certification
American Board of Ophthalmology
Professional Affiliations
American Academy of Ophthalmology
American Society of Retinal Specialists
Association for Research in Vision and Ophthalmology
International Society for Clinical Electrophysiology of Vision
Honors & Awards
NEI K08 Clinician Scientist Career Development Award – 2004
Dennis W. Jahnigen Career Development Award – 2008
Research to Prevent Blindness Special Scholar Award – 2008
Teacher of the Year – Research, Washington University Department of Ophthalmology – 2010
Areas of Clinical Expertise
Retinitis pigmentosa and inherited retinal dystrophies
Retinal electrophysiology
Age-related macular degeneration
Diabetic retinopathy
Research Interests
Genetics of eye diseases
Ocular pharmacogenomics
Background
Dr. Brantley joined the Vanderbilt Eye Institute in 2010 with a focus on Inherited Retinal Diseases and as Director of the Center for Ocular Pharmacogenomics. He specializes in caring for patients with retinal degenerative diseases such as retinitis pigmentosa, Stargardt macular dystrophy, and age-related macular degeneration. Dr. Brantley's clinical research program investigates the association between gene variants and disease susceptibility as well how genetics influences response to treatment.
To view Dr. Brantley's laboratory research page click here.