We are accepting nominations for the 2023 Chasidy Singleton Outstanding Aspiring Ophthalmologist Award. Nominations and letters of support are due Monday, April 3, 2023.
The Chasidy Singleton Outstanding Aspiring Ophthalmologist Award is intended to honor one medical student at Vanderbilt University or Meharry Medical College from a group underrepresented in medicine who is pursuing ophthalmology and demonstrates a commitment to advancing diversity, equity, and inclusion through clinical care, leadership, mentoring, community outreach/engagement, and/or research.
The student should show promise in continuing the legacy of service and the commitment to health equity for the underserved that Dr. Singleton has exemplified through her years of service to our community and our profession.
Nominations for the CSOAOA can be submitted through REDCap. Students can self-nominate or be nominated by faculty, mentors, or peers. Contact Medical Student Program Coordinator, Jennifer Roberts (Jennifer.M.Roberts@vumc.org) with any questions. 
About Dr. Chasidy Singleton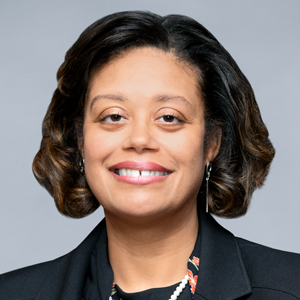 Dr. Chasidy Singleton has a rich history at Vanderbilt University, having received both her undergraduate and medical degrees at our institution followed by her internship and ophthalmology residency at the Vanderbilt Eye Institute. From 2003-2019, she practiced comprehensive ophthalmology in Nashville, rising to Associate Professor in the Department of Ophthalmology and Visual Sciences at Vanderbilt and at Meharry Medical College and to Chief of Ophthalmology at Nashville General Hospital. Dr. Singleton is a nationally recognized expert in and advocate for diversity, equity, and inclusion in ophthalmology, being recognized by the American Academy of Ophthalmology (AAO) as an Unsung Hero as well as with a Special Recognition Award for her leadership in the Ophthalmology Section of the National Medical Association. She helped launch the AAO/AUPO Minority Ophthalmology Mentoring Program, where she remains an active mentor and role model for aspiring ophthalmologists across the nation. She currently practices with OCLI Vision in Port Jefferson, New York.
Recipients
2022
Oladipupo "Ladi" Anibire
Meharry Medical College School of Medicine Class of 2023
Accepted to the University of Iowa 2023 PGY1 Ophthalmology Residency Class

Oladipupo graduated from Meharry Medical College in 2023. He helped preside over Meharry's Ophthalmology Interest Group and was elected by his peers to be president of his medical school class. He volunteered at the Salt Wagon Clinic where he provided care to some of the most medically vulnerable members of the community. In addition to his leadership and scholarly work, Oladipupo has a track record of giving back to his community as a mentor and role model to grade school students and as a volunteer during the heat of the COVID pandemic. He is a husband and a father, and his compassion and humanity shine when he interacts with people around him. Ladi's actions follow Dr. Chasidy Singleton's inspiring path of service and dedication to our community and to ophthalmology.