2022 Haynes Scholar Awards
Congratulations to the winners of this year's Haynes Award for Innovation in Otolaryngology – Head and Neck Surgery! We are delighted to announce that Dr. Lingga Adidharma from the University of Washington was chosen as our inaugural Haynes Scholar who will join us for a campus visit to present her work. Because we had such a tremendous number of outstanding applications, we also added an "honorable mention" category to recognize additional applicants whose innovations had exceptional potential to transform otolaryngology. Read more about their exciting projects below!
Inaugural Haynes Scholar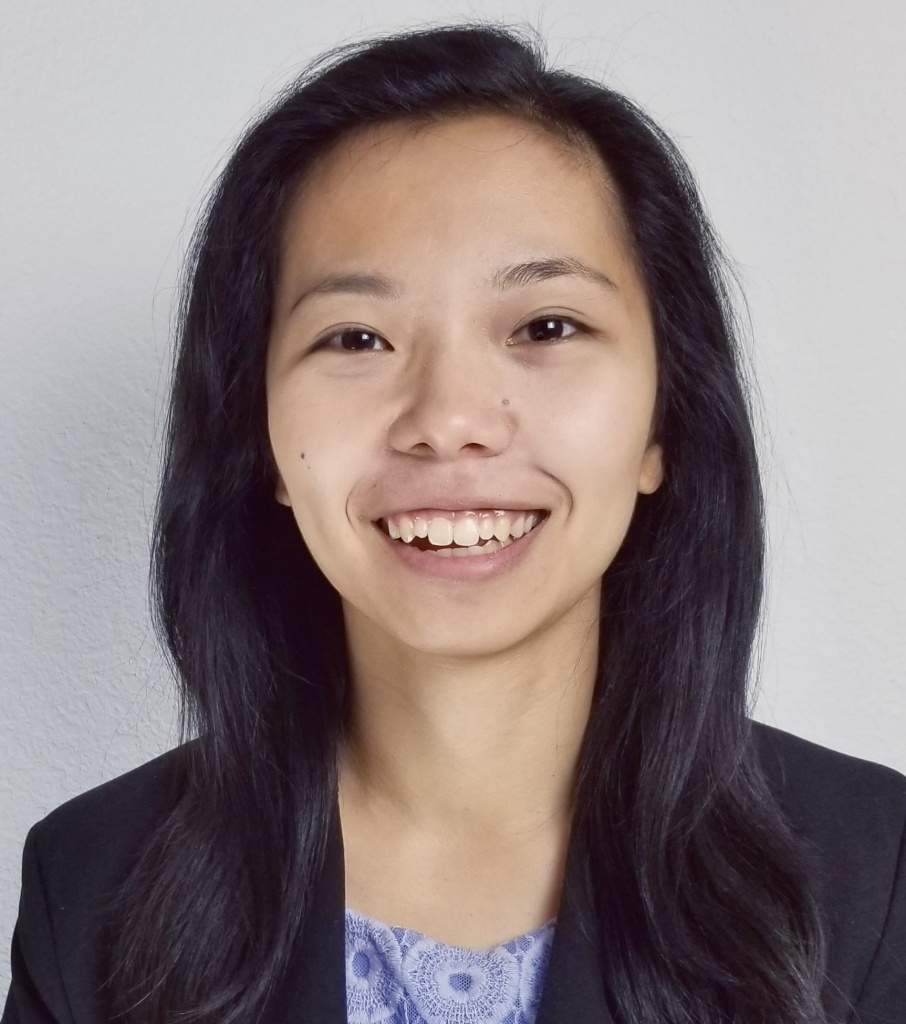 Lingga Adidharma, MD
University of Washington
Artificial Intelligence for Generating Surgical Highlight Reels
Biography: Dr. Adidharma is currently a PGY2 Otolaryngology resident at University of Washington. She graduated with a degree in Biomedical Engineering at Johns Hopkins University and is passionate about using this background to work in the intersection of Engineering and Medicine. She is a serial innovator developing methods for automated surgical video editing and a more racially equitable pulse oximeter, and she hopes to continue working on more innovations that improve patient care.
Innovation Description: Surgery is a visual specialty, and the status quo of translating hours-long procedures into operative notes consisting of a few paragraphs of text results in the loss of crucial details and context for medical providers. A better alternative to textual operative notes is surgical video highlight reels, however, the labor and time it takes to watch and edit hours of video footage is a major limiting factor to producing them. Dr. Adidharma and her colleagues developed an artificial intelligence software to automate this work, modernizing surgical documentation, and consequently improving how information is communicated between providers. Dr. Adidharm's has applied for provisional patents and has been awarded a $50,000 grant from the UW CoMotion Innovation Gap Fund for this work.
Honorable Mention Award Winners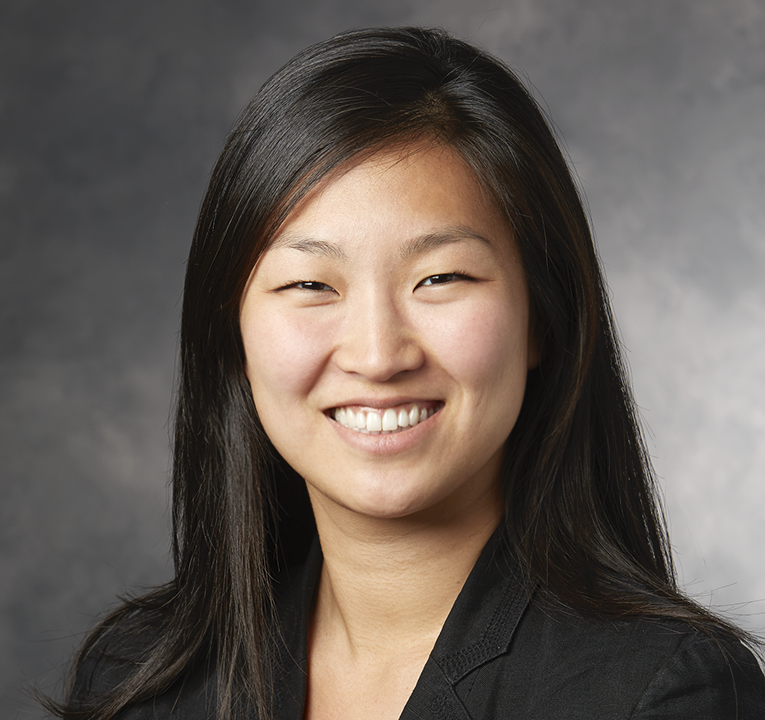 Yu-Jin Lee, MD MS
Stanford University
Zirconium-89 panitumumab PET/CT scan for detection of head and neck cancer lesions
Biography: Dr. Lee is a resident physician in the Clinician Scientist Training Program in the Department of Otolaryngology - Head & Neck Surgery at Stanford. She is interested in conducting clinical trials to improve head and neck surgical outcomes.
Innovation Description: Pre-treatment imaging for head and neck squamous cell carcinoma (HNSCC) is not tumor-specific, leading to detection of incidental lesions requiring unnecessary intervention and delay in treatment. We developed and conducted a clinical trial to evaluate a tumor-specific radiotracer, zirconium-89 panitumumab, to detect HNSCC lesions. We found that the addition of zirconium-89 panitumumab PET/CT scan to the current standard of care using fluorine-18 FDG PET/CT scan led to significantly improved specificity in detection of cancer lesions.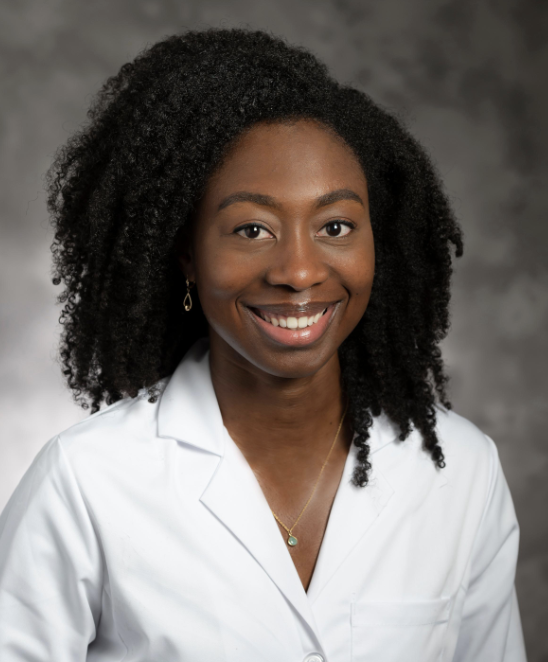 Somtochi Okafor, MD
Duke University
Biopgraphy: Dr. Okafor is a Nigerian-American PGY-3 Otolaryngology Head and Neck Surgery resident at Duke University Hospital who grew up in Houston, Texas. She attended the University of Texas at Austin where she majored in Plan II Honors and Latin American Studies, developing a passion for intersecting health equity, language, and history. She graduated from the University of Texas Southwestern Medical School and enjoys working out, spending time with family and traveling.
Innovation Description: The Health Equity Curriculum is a new resident-initiated program within the Duke Department of Head and Neck Surgery and Communication Sciences developed by Drs. Somtochi Okafor, Rolvix Patterson, and Nicholas Frisco under the guidance of Dr. Trinitia Cannon that aims to provide didactic and experiential education to adequately prepare trainees and faculty to identify and address health disparities in otolaryngology. The program aims to equip the next generation of otolaryngologists with the skills and tools to integrate health disparities awareness, knowledge, and research into practice to improve the health and the health care experience of all patients.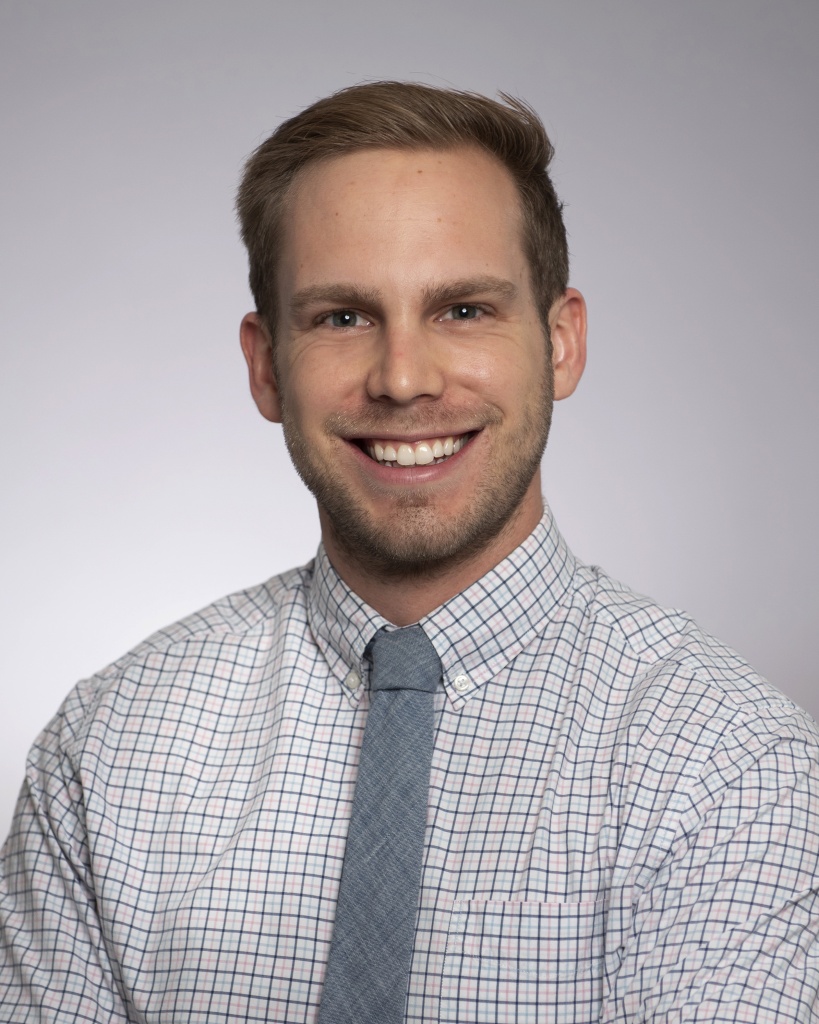 Andrew Prince, MD
University of North Carolina
Biography: Dr. Prince is a current PGY-5 UNC ENT resident, NIH T32 Postdoctoral Research Fellow, and CEO/co-founder of LiRA Inc. He grew up outside New Orleans, LA, and went on to complete his education at Spring Hill College (Mobile, AL) and the University of Alabama School of Medicine
Innovation Description: LiRA is developing video-to-speech technology designed to provide immediate, robust lip-reading. Using a smart device, the software looks to mitigate the burden of aphonia following interventions like laryngectomy and tracheostomy. By capturing the voiceless individual attempting speech, and accurately "filling" the soundless words, we aim to ensure all voice is realized. LiRA won the first-place prize in the Covintus Tech Tank pitch competition, a technology-focused accelerator designed to groom startup founders.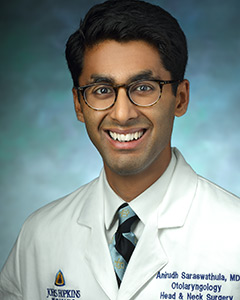 Ani Saraswathula, MD
Johns Hopkins University
Biography: Dr. Saraswathula is a fourth-year otolaryngology-head and neck surgery resident at Johns Hopkins in the T32 research track, interested in quality and safety, rhinology, and endoscopic skull base surgery. Originally from Fairfax, Virginia, he attended Stanford University for medical school.
Innovation Description: There is currently no effective free virtual sinonasal anatomy teaching tool for junior residents and medical students allowing learners to manipulate these complex structures in 3D. To address this need, Dr. Saraswathula worked closely with Shirley Li, a talented medical illustration Masters student, her mentor Juan Garcia, and rhinologist Dr. Nicholas R. Rowan to develop an online-compatible fully manipulatable schematic 3D teaching tool of the paranasal sinuses and anterior skull base. This tool will be made available for free download on the public website of the Johns Hopkins Department of Otolaryngology-Head and Neck Surgery and offers a low-cost and highly accessible modality capable of demonstrating complex anatomic relationships to junior trainees learning sinus and endoscopic endonasal skull base surgery.