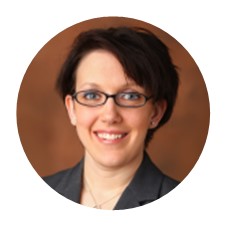 Marissa Lemley Brown, MSN, RN, CPN
Director of Clinical Education
Marissa Lemley Brown began her pediatric nursing career at Vanderbilt University Medical Center in 2001 after graduating from Aquinas College. She progressed in her career as a charge nurse and department educator before becoming the Director of Clinical Education for Monroe Carell. Marissa is proud to be a fourth-generation nurse. She believes in the benefits of professional development, staff mentoring, and a supportive transitional environment for new professionals.

She received her MSN degree from the University of Phoenix and holds a specialty certification as a Certified Pediatric Nurse (CPN) from the Pediatric Nursing Certification Board.