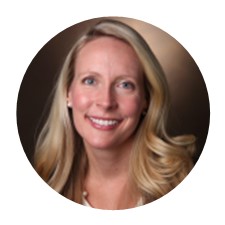 Jill Kinch, MMHC, MSN, APRN, CPNP-AC/PC, NE-BC
Director of Advanced Practice, Perioperative, Ambulatory and Acute Care Services

Jill is a board-certified Pediatric Nurse Practitioner in both primary and acute care. She has practiced in the tertiary care setting for more than 19 years. Jill is also board-certified as a Nurse Executive from the American Nurses Credentialing Center.
Her role at Monroe Carell includes directing family-centered and developmentally focused patient care in the ambulatory, perioperative and acute care settings.  Jill's clinical work focuses on individualized coordination of care for children undergoing anesthesia and sedation.

Jill received her BSN from the University of Texas at Austin in May 1998 and received her MSN from the University of Texas at Austin in 2002.

Jill also holds a Master of Management in Health Care from Vanderbilt University, Owen Graduate School of Management, 2014.