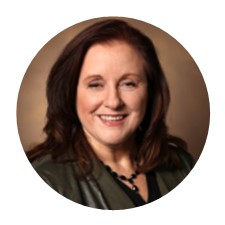 Barb Shultz, MSN, RN, NE-BC
Associate Nursing Officer, Surgical Services
Barbara Shultz came to Vanderbilt in 2005 as the Coordinator of the Comprehensive Regional Pediatric Center and then as the Nurse Manager of the Emergency Department.  She is currently responsible for Surgical Services including the Operating Room, Holding Room/PACU, Sterile Processing, and Radiology Recovery.  She also holds administrative responsibility for Trauma Services, Safety and Injury Prevention, and the Administrative Coordinators.  Her goal is to work with others across the organization to identify innovative ways to conduct business in the surgical arena that improves patient experience and enhances patient safety and quality. 

Barb obtained her BSN from Duquesne University in Pittsburgh Pennsylvania in 1996.  She worked at Children's in Pittsburgh for approximately 20 years before relocating to Nashville.  She went on to obtain her MSN through Vanderbilt School of Nursing in 2010 in Health Administration 

Barb holds a specialty certification as a Nurse Executive from the American Nurses Credentialing Center (ANCC).