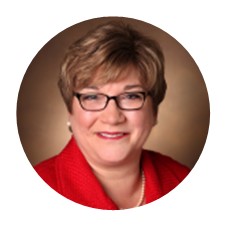 Kathie Krause, MSN, RN, NNP-BC, NEA-BC
Chief Nursing Officer,
Monroe Carell Jr. Children's Hospital at Vanderbilt

Kathie Krause began her nursing career as a staff nurse in the Neonatal Intensive Care Unit at Vanderbilt University Medical Center (VUMC) in 1984. While practicing in the NICU, she helped establish the extracorporeal membrane oxygenation (ECMO) program at VUMC- a long-term lung and/or heart support therapy for patients with severe pulmonary and/or cardiac failure.

Before returning to Monroe Carell Jr. Children's Hospital at Vanderbilt in 2015, Kathie held several progressive leadership positions in healthcare across the Southeastern United States. She is currently Chief Nursing Officer and Associate Hospital Director at Vanderbilt Children's Hospital in Nashville, Tennessee.   As a nurse executive with over 30 years of experience, Kathie carries a passion for pediatric health care and has led and created programs and care delivery systems to improve patient outcomes and elevate professional nursing practice.

Kathie received her Bachelor of Science in Nursing at Kent State University and her Master of Science in Nursing from Vanderbilt University School of Nursing. She currently holds certification as a neonatal nurse practitioner from the National Certification Corporation (NCC) and as a Nurse Executive, Advanced from the American Nurses Credentialing Corporation (ANCC).